Live Longer and Healthier at Greystone
Juan Ponce de Leon dreamed of finding the fountain of youth in Florida. He should have been looking a few hundred miles northwest (and a few hundred years later) at Greystone Golf & Country Club.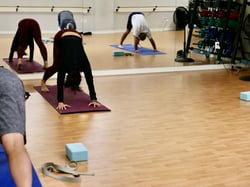 Alas, it'd be nice if a magical, time-reversing, spring fed the creek that meanders along the 18th hole of the Founders Course. But the act of golfing, and its combination of physical activity, exposure to nature, and time spent in good company, certainly can be argued to be life sustaining, and possibly life lengthening. This thinking applies to the wealth of activities and amenities that Greystone Members turn to every week or even every day because of how great they make them feel.
"I have so many wonderful stories of Members of all ages who are staying fit, recovering from a surgery, or gaining strength through activities they do here at Greystone," says Dalton Gillilan, Fitness Director for the Club. "It's really inspiring to see the effort people put in at all ages."
A recent letter Dalton received from a Member highlights just how much can be achieved with a combination of good guidance and a little hard work.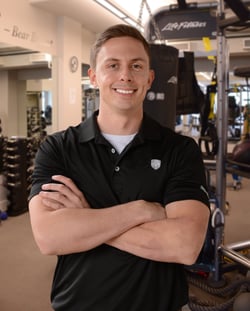 "When I came to you (Dalton) following two surgeries and six months of physical therapy to repair my broken arm and seriously compromised shoulder, I was not at all certain that I would ever regain functional use of my right arm," wrote Member Peter Heinke.
"The pain and lack of mobility had significantly limited my ability to enjoy an active lifestyle. The positive results you have been able to achieve in such a relatively short period of time have been nearly unbelievable. After only a few sessions, the pain has subsided considerably and your continued work on my mobility, and strength, is clearly paying dividends. I know there is still much work that needs to be done but wanted to let you know how much I appreciate all that you have already done."
Dalton's team is dedicated to meeting every Member where they're at and helping them reach their personal fitness goals—whatever those may be. He says the most popular activities for older Members include yoga classes, the strength machine circuit in the state-of-the-art fitness center, and one-on-one training sessions.
"Working with Dalton has been a life changing experience," says Member Elizabeth Emerson. "His method of a "slow burn" has had an incredible impact on my endurance and agility. Several flights of stairs is a piece of cake now! The gym is attended to with the utmost care and attention to detail. From the fruit-infused water to the incredible staff, the Greystone Fitness Center is the best kept secret that needs to be discovered by more Members. You won't regret it."
"We want to provide a welcoming atmosphere and exceptional service to everyone," says Dalton. "If we can make a positive impact on everyone who enters our doors, we're doing something right." Excellence in service, knowledge, and consistency is the daily standard for Dalton's team at Greystone.
"Dalton and the fitness center has helped me achieve my goals so far and I really look forward to our sessions," says Member Janelle Currier. "He makes it fun and enjoyable to train and he is very motivating and encouraging! If motivation, flexibility, and a personal approach is what you're looking for, the Greystone Fitness Center is for you!"
For some people, routine is perfect. For others, variety is the spice of life and the key to sticking with regular exercise. For those types, the 14 different group classes offered at the Fitness Center ensure you can always switch things up or find the workout that fits best for you.
Getting in the Swing
Both golf and tennis can be lifelong sports and evidence for this is abundant at Greystone as well.
"I'd never played tennis before joining Greystone," says Marilyn Pauls, who became a Member in 2013. "But it's so popular here and I knew it would be a great way to meet people."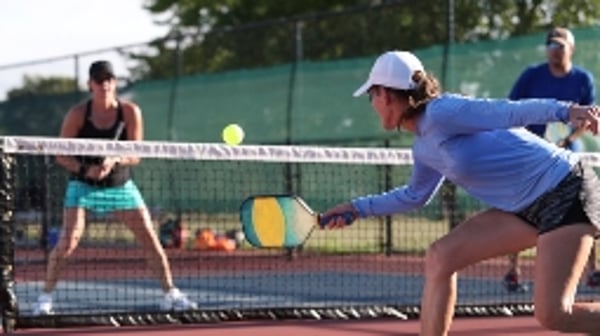 Today, Marilyn plays on two different Greystone tennis teams. She's also taken up pickleball on the new courts that were added as part of the new Lakeside Activity Center. Marilyn estimates about 150 women play tennis as part of a team at Greystone.
"We work hard to give every Member who wants to learn a good introduction," says Kristijan Mitrovski, Director of Racquet Sports at Greystone. The popularity of tennis at the Club is due in no small part to Kristijan himself and his contagious enthusiasm.
"Kristijan is probably one of the hardest working young men that I know," says Member Jenny Kimel. "My goodness, he is up at the crack of dawn, working hard, and is so much fun. Along with tons of energy, he is equally as enthusiastic. Kristijan cares for everyone. He cares for their personal well-being, as well as their tennis abilities."
Kristijan isn't just well known at Greystone. He was named the USTA Alabama Tennis Professional of the Year in 2021. As Member interest in tennis has grown, Kristijan has repeatedly answered the call—offering more lessons, programs, and leagues for all ages and skill levels.
Other Fun Ways to Add Days to Your Life
Along with exercise, researchers say the keys to longevity include strong social connections and a diet that includes fish. Again, Greystone Members are in the right place. The inspiration behind the new Aqua restaurant inside the newly renovated Legacy Clubhouse was to offer Members access to fresh seafood and some healthier diet options they were looking for. Aqua has proven a hit and reservations fill up quickly. On sold out nights, the Aqua menu is offered at the outdoor bar on a first come, first served basis—surrounded by fire pits overlooking the beautiful Legacy waterfalls.
Remember that de-stressing your life is also a top recommendation from doctors when it comes to living longer. Whether that means regular massages at the Greystone Fitness Center, enjoying golf cart sunsets cruises, or a picturesque meal on the patio at Aqua, Greystone can certainly help people slow down and enjoy life's moments.