Countless Ways to Make Friends at Greystone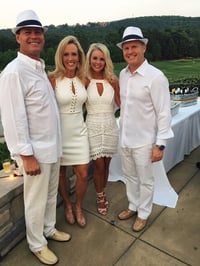 When Marilyn and Dennis Pauls moved from Illinois to Alabama, they were looking to make new friends in their community. Their kids were grown, so they tried to find creative ways to connect with others.
When they moved into the Greystone community, they instantly knew they had found not only their home but also their new circle of friends.
"We just went to events," says Marilyn. "We went to every opportunity that we had."
Luckily for the Pauls, Greystone has no shortage of events for Members to attend. Whatever your interest, there's certain to be something for everyone.
Sports
No matter your athletic level, there's a sport for you to play at Greystone—including tennis, pickleball, golf, swimming, basketball, or fitness classes.
Marilyn, for one, had never played tennis, but heard it was one of the best ways to meet other women in the Club. "I joined on the lowest level there was, just to meet people," she says. "When I'm not working, a majority of the time I'm at the Club either playing tennis, playing golf, or having lunch with friends."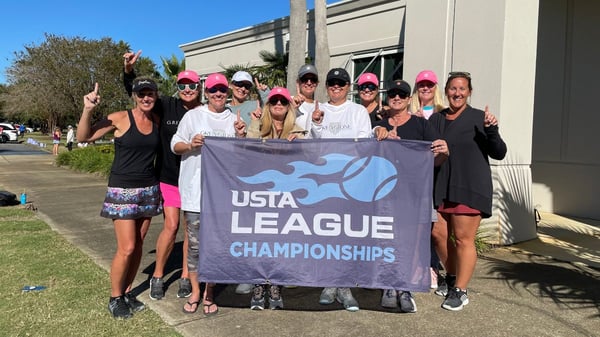 Regions Tournament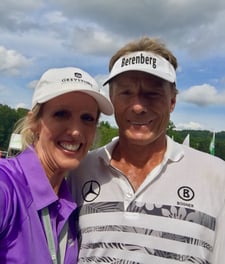 Regions Tradition is an event on the PGA Tour Champions; recognized by the PGA as one of the five senior major golf championships. It's arguably the biggest golf-driven Charity event the Club hosts each year. Countless Members come to watch the tournament and enjoy the variety of post-golf evening events.
"Every single night there's some type of happy hour, a whiskey or wine tasting, or cigar rolling when the golf is done, and then entertainment every night," says Marilyn. "It's a great event. Our Members just love it. The Club does such a good job of providing exceptional entertainment and fun stuff throughout that week."
Wine and Whiskey Tastings
For those who'd rather sip than swing, the Club's wine and whiskey tastings are a great way to try new offerings, meet fellow libation lovers, and save money at the same time.
The Club partners with vendors who bring a few of their bottles for Members to taste and buy if they're interested. Marilyn and her husband love frequenting wine tastings to "save money and be introduced to different wines."
Thanksgiving and Christmas Celebrations
The Thanksgiving and Christmas holidays are an extra special time at Greystone as the spirit of the season is on full display. From brunches with Santa to the traditional Dickens Dinner to the lighting of the tree, there are festive events that are extremely popular throughout the month.
"A lot of families attend these events every year," says Marilyn. "It's a tradition for them with their children and grandkids."
Pool Parties
Nothing says summer quite like a pool party, and Greystone takes every opportunity to host parties at the state-of-the-art aquatic facility. On Memorial Day, Fourth of July, and Labor Day, Members flock to the pool to soak up the sun, cool off in the water, and connect with friends.
For the little ones, "there's always bouncy houses, and it's a lot of fun for parents too," says Marilyn. Make sure to check out the annual fireworks show on Independence Day, too! Aside from Regions Tradition, that's the next biggest day at the Club!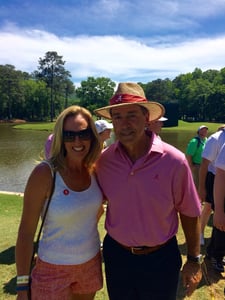 Member-Guest Golf Tournaments
If you have a competitive spirit, Greystone's Member-Guest and Member-Member Golf Tournaments are huge hits. Many people look forward to the chance to play Greystone's championship courses with something on the line or the opportunity to bring a friend to the Club for these special days.
Legacy Clubhouse
Last but certainly not least, the Legacy Clubhouse, newly remodeled and reopened in October 2022, allows Members to experience some of the best indoor/outdoor dining in Birmingham!
"Greystone has the market for outdoor seating. I can't think of any place in Birmingham with the type of view that we have," notes Marilyn. "Other places might have outdoor seating, but you're next to a street or a parking lot. But to have this type of setting by the course, it's absolutely beautiful and very serene." From the waterfalls to the mountainside to the warm glow of the firepits, it's a spectacular setting for Members and guests.

The view is great, but the food is equally as good. Each Greystone restaurant has a unique feel and flavor, no matter what you're in the mood for!
Your New Home
For Marilyn, the Club has become more than just her home. It is the center of her social life and the place where she spends days and evenings with her husband and friends—making memories that will last a lifetime. At Greystone, she knows new friends and experiences are always just around the corner. "The Club is constantly trying to incorporate new things," she says.
"I've met great people, lifelong friends, just really wonderful people."