March 16, 2023
Greystone Golf & Country Club is excited to welcome back the 2023 Regions Tradition from May 10-14!
March 7, 2023
As anyone who has ever been to Greystone Golf & Country Club can attest, it is a place like no other. Home to two of the most beautiful golf courses..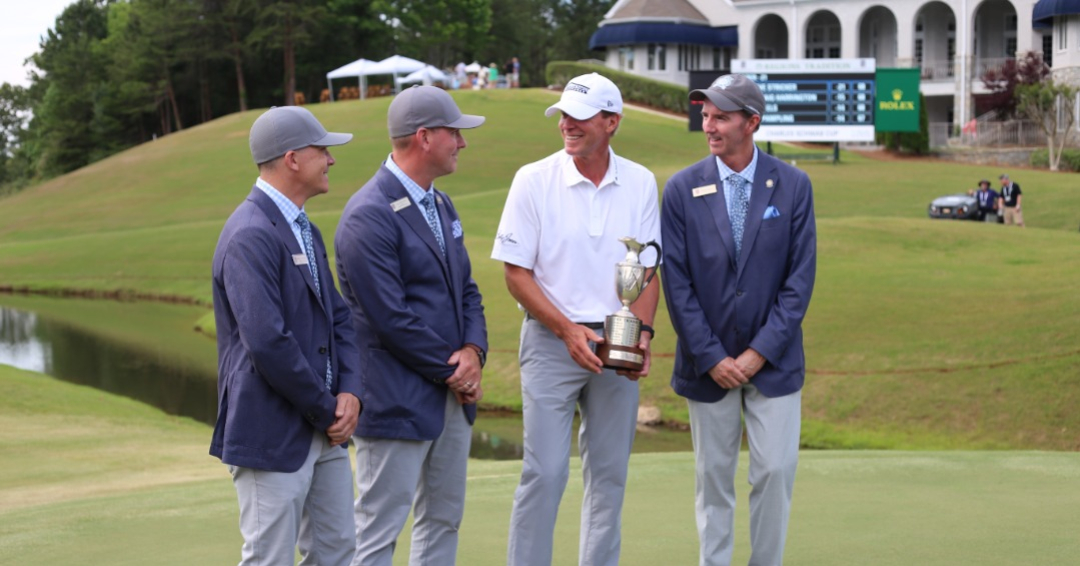 May 26, 2022
The 2022 Regions Tradition was one for the record books. Steve Stricker became a two-time champion and set the tournament scoring record by finishing..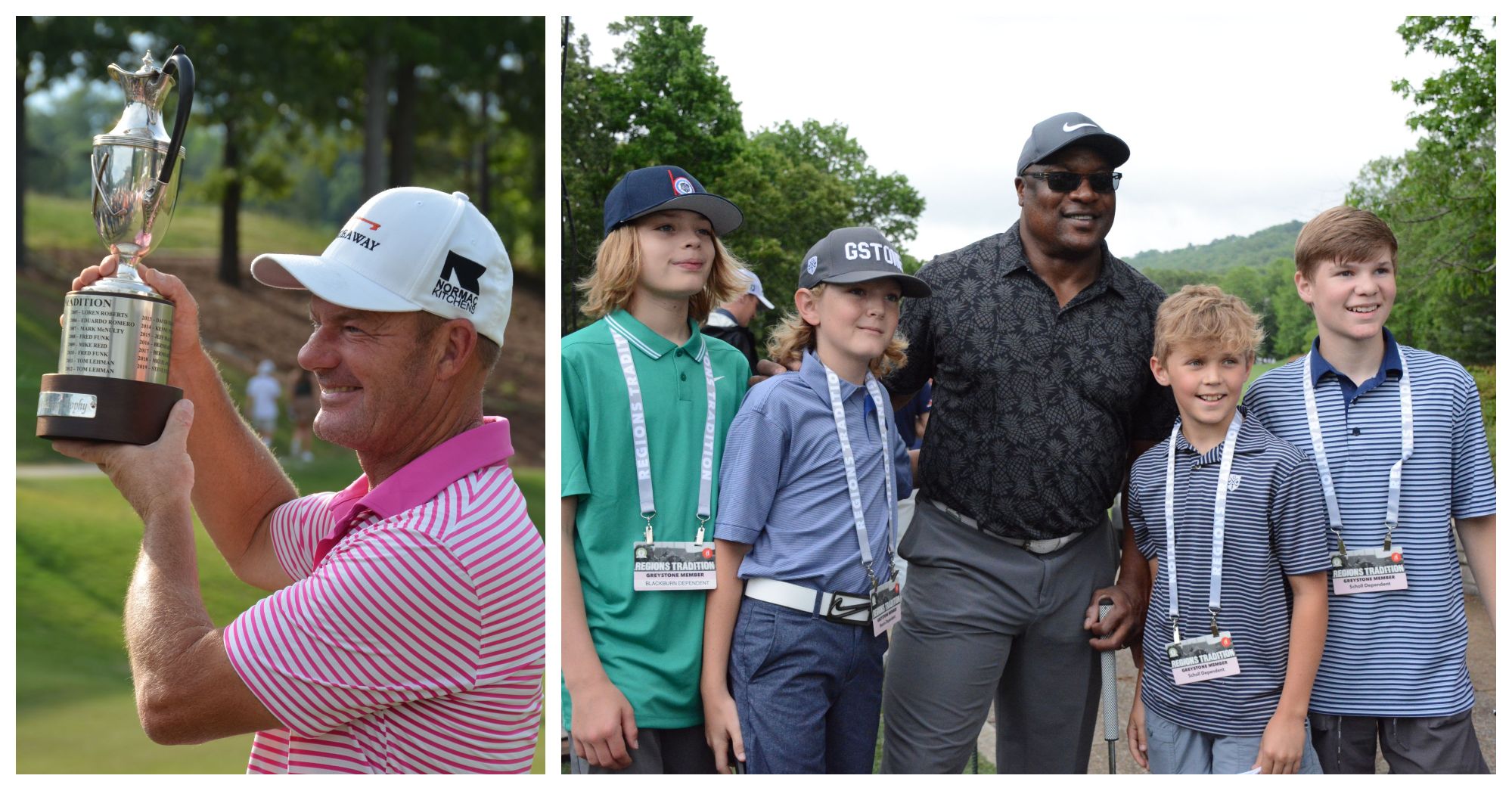 June 4, 2021
Left: Alex Čejka holding the 2021 Regions Tournament trophy. Right: Bo Jackson with young Greystone golfers during the 2021 tournament.