Junior Racquet Sports Growing at Greystone
Tennis is experiencing a renaissance in America; at all levels of competition.
The 2023 Australian Open welcomed 34 U.S. tennis players to compete in the year's first slam event. American players are reestablishing their place on the world stage, with 14 men and 14 women in the top 100 of the ATP rankings.
And at the amateur level, tennis saw a surge in popularity during the pandemic, with participation increasing by 22% in the U.S. in 2020, according to data from the Physical Activity Council.
Picking Up A Racquet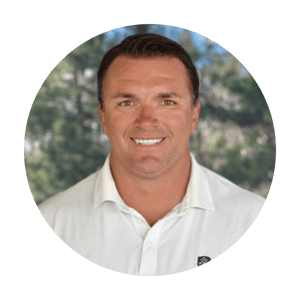 There has never been a better time to embrace the sport and Greystone Golf & Country Club is the perfect place for young people to learn the game that promises a lifetime of enjoyment.
"I love the game as a whole," says Kristijan Mitrovski, Director of Racquet Sports at Greystone since 2011. "But what I love about teaching is building relationships and seeing people evolve through years of learning the game, as they get better and better."
You won't find anyone more passionate about tennis than Kristijan, who teaches tennis to players of all ages and abilities at Greystone, including training and mentoring youth players in the Greystone Tennis Academy.
Under Kristijan's leadership, the youth tennis program at Greystone guides and develops players at three core levels: beginner, intermediate, and advanced.
The results of the Academy speak volumes. In the past three years, seven players from Greystone have moved on to compete in Division 1, D2, and D3 college tennis programs.
That level of success doesn't come by accident and it makes sense Kristijan was named the USTA Alabama Tennis Professional of the Year in 2021. However, he quickly points out that he's supported by a strong team across the board.
"All four trainers on my staff were Division 1 players," says Kristijan. "They were number one on their college teams and they can offer that experience to the young players in the academy."
But before those players reach the level to compete in college—or even on high school teams—they are first introduced to the fun and enjoyment of the sport.
"Teaching a four-year-old tennis is more about trying to be entertaining as much as possible," says Kristijan. "You're trying to keep their attention, trying to have them start loving the game of tennis and build up their love for the game."
"Then you have intermediate level; and then with the 15, 16, 17-year-olds, you're preparing them to play at the next level in college."
Kristijan and his team are involved throughout the year in helping players develop their game, tailoring their level of instruction based on the season. Intensified camps are offered throughout the summer, with training sessions each day. While year-round instructional classes are available for all ages and all levels.
A Family of Champions
"Everyone really loves the energy that Kristijan has brought to the Greystone tennis program. He loves tennis and he loves the kids," says Johnnie Kay Wolf, who, along with her husband Bob, are 15-year Members at Greystone.
The Wolf's two sons, John and Luke, learned the game from Kristijan and his team, starting at the age of six. Both went on to win three Alabama state high school tennis championships. That's three titles apiece.
"Kristijan and the staff do a really great job no matter if you're at the lowest level to the very highest level, there will be a place for your child to learn how to play the game of tennis," says Wolf.
Luke now plays for the Air Force Academy. And Wolf's 12-year-old daughter, Sarah, has also taken up the game after watching the success of her brothers.
"At first she didn't want to play," says Wolf. "But now she loves it and she is hoping to play as a seventh grader on the varsity team next year."
The youth tennis program attracts players from middle schools and high schools throughout Birmingham. They gather at Greystone for training, competition, and fun.
With ten clay courts and two hard courts, there is no better facility in Birmingham to bring players together to enjoy the sport.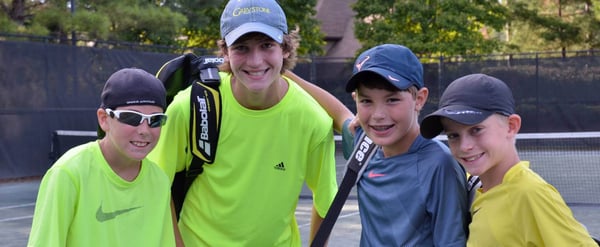 "Tennis is a small community," says Kristijan. "The players know each other from different schools and it's good to see them all throughout the year, playing with each other, practicing with each other trying to help each other get better."
For all ages and abilities, the Greystone Tennis Academy has a place for every player, and the name of the game is always fun.
"Greystone does a great job with all the different clinics," says Wolf. "Kids starting out have fun playing, so they want to come back to the next clinic and the next clinic."
"If you can get the kids in it young and get them going, it's not like they have to do it competitively. It's a social sport. And it can be a lifelong, fun sport."