Tennis Upgrades Coming to Greystone Meet Rising Demand
For COVID-friendly sports, it's hard to beat golf – unless, maybe, you're playing tennis. As a low-risk, high-energy team sport, it's particularly well-suited for social distancing (it's outdoors, players have plenty of space, and there's little shared equipment). Around 21.64 million Americans picked up the racket in 2020, including a few of Greystone's own.
In response to members' increased enjoyment of tennis, Greystone is meeting the years-long rise in popularity. New renovations to the Greystone tennis facility are bringing an enhanced tennis experience to the Club, for players and spectators alike.
"We needed the building renovation for a while, but especially now that COVID hit, tennis has been impacted," says Kristijan Mitrovski, Tennis Director. "We've been busy like never before. And now we have the facility to accommodate all of that – it is going to be tremendous."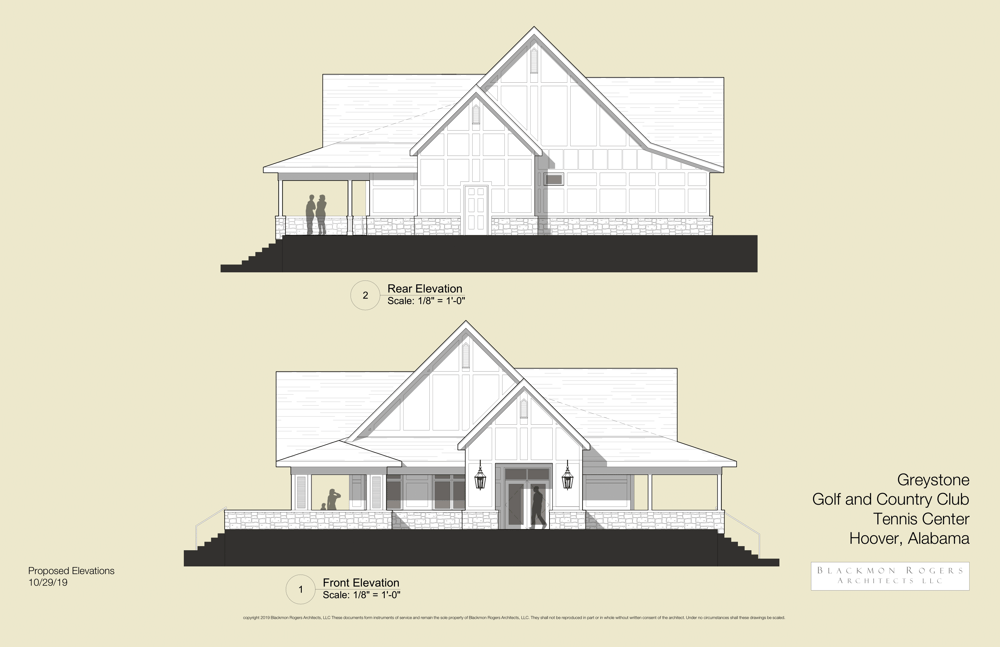 Upgrades to the Tennis Facility
In June 2020, construction began on refurbishing the club's 10 clay courts, including resurfacing, relining, and fencing. The renovations also include a section of stadium seating on court 3, where Greystone tennis holds its five junior and one adult tournaments.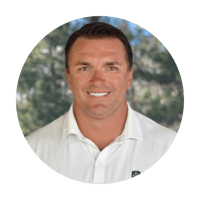 The court renovations were completed in November 2020, just in time for the start of renovations to the tennis building in early January 2021 (with a projected completion in mid-April). Mitrovski says he looks forward to the improvements making the facility an even better gathering space for his tennis-playing members.
Mitrovski, 38, originally from Macedonia, is overseeing the facility renovations. He came to Greystone in 2011 after four years at Huntsville Athletic Club, where he coached at Randolph High School. He spent several years playing on the professional circuit in the early 2000's, as well as Division 1 tennis for the University of Alabama at Birmingham.
"I played on the professional tour, the ITF circuit, and then in my teens, I played for the Davis National team [from 1998-2004]," says Mitrovski. He became the Macedonia Men's National Champion at the age of 17.
Bringing Members Together for Entertainment
At Greystone, Mitrovski runs a tennis program roughly 200 families strong. With beginner classes, junior and high-school-age programs and adult leagues, the tennis facility is a busy place – and Mitrovski is excited to see the renovations come to fruition.
Prior to the enhancements, Mitrovski says, "Tennis is kind of separated from the other amenities of the club. Our courts and facility is 300 yards away from the main clubhouse. We always have our own separate tennis clubhouse with locker rooms and seating around the building, but it was never large enough to accommodate everyone."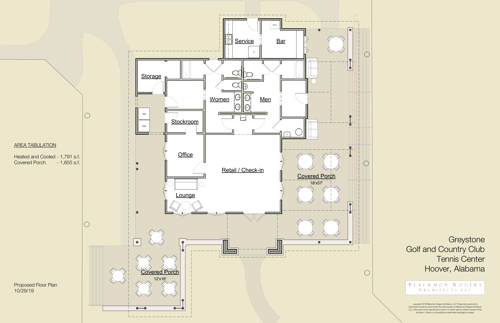 But not for long. Where the former facility only allowed a couple dozen people to gather, with room for very few tables and chairs, 2021 renovations include converting a grassy area to a brand-new covered patio with seating for 50. The new pavilion outside the facility will provide a natural gathering spot for players, spectators, neighbors, and friends.
The facility interior is receiving a few upgrades, as well: The pro shop will expand to serve experienced players, newbies, families, and players of all skill levels. While the pandemic was an ideal catalyst for brainstorming enhancements, Mitrovski says the renovations will create the experience tennis-loving Greystone members have always deserved, both on and off the court.
"In the past, our main entertainment was all on the court," Mitrovski says. "There was nowhere for the people to gather when they were not on the court. But now we can have events that do not require just playing tennis – members can play, eat, and enjoy socialization together before and after the match."
The Tennis Center grand opening is slated for Wednesday, April 28th, and Mitrovski is already planning for a boosted 2021 tennis programming slate.
"We have added Member/Guest, Member/Member, and Pro-Am events to the schedule for this year," he says, as well as a long-planned adult charity tournament that will be improved with the new renovations. "We could accommodate people on the court, but in between events when people were off the courts, we were never able to accommodate them. We are very excited for the completed facility."
Whether you're stringing up for the first time, working on your strokes, or trying the game with friends, there's no better time than now to get into tennis – and no better place than Greystone to do it.