Exercises to Get In Golf Shape for the New Year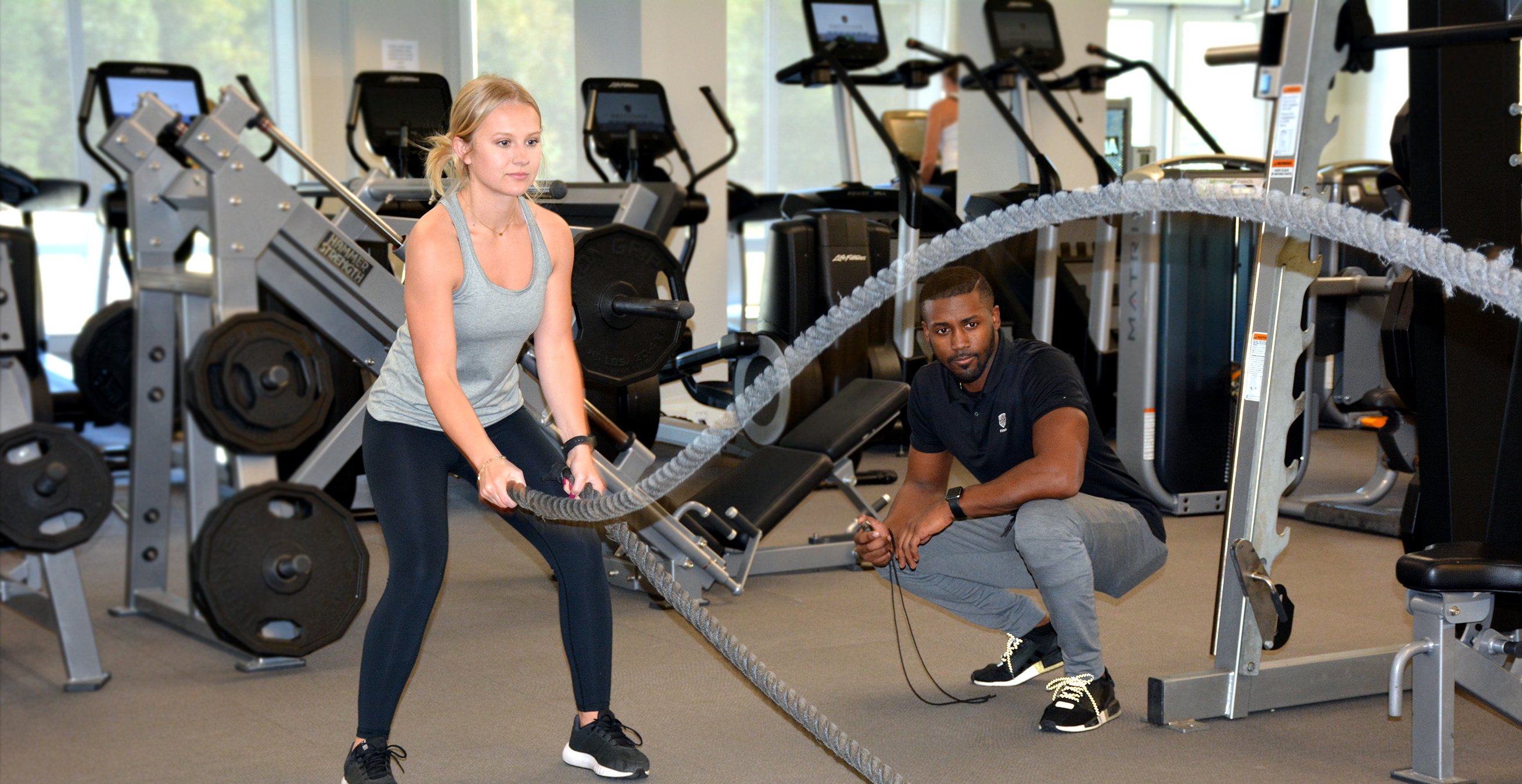 With the holidays upon us, most of us are in "sit around and eat" mode from a long, stationary year – not an ideal way to start the golf season. Luckily, 2021 is right around the corner to help get things going in the other direction. Promises get a bad rap for being hard to keep when they're made on New Year's Day, but next year is shaping up to be a banner year for resolutions. Especially ones related to your golf game.
"It's more important than ever after this whole year of a sedentary lifestyle," says Dalton Gillilan, Fitness Director at Greystone Golf & Country Club. "Not only does [that lifestyle] have inherent health risks, but it also wreaks havoc on the body as far as movement goes. Your swing quality is probably going to go down if you've been affected at all by the COVID-19 situation."
We're all hoping to unwrap a healthy swing when golf resumes this spring, but that swing isn't just waiting underneath the holiday tree. A proper golf swing starts with good physical fitness, and, according to Gillilan, you need to focus on both during this short offseason period.
Balance Fitness with Swing Training
"Don't neglect your fitness or your swing," says Gillilan. "Always include aspects of both in your training, no matter if it's in-season or off"
First on the resolution list, according to Gillilan, is a bit of realistic self-assessment. It's important to keep in mind your own level of physical fitness when preparing yourself for the coming golf season.
"Start with where you are, not where you think you should be," Gillilan says. "If you lack general fitness, focus on that for four to six weeks before adding sport specific things. If you are generally fit, focus on adding some specific rotational accessories."
For golfers, Gillilan recommends the TPI (Titleist Performance Institute) assessment, which can help you focus in on those rotational deficiencies.
"We assess the hip rotation, shoulder mobility, thoracic rotation and head and neck rotation and wrist mobility," Gillilan says. "If you are a regular golfer, rotational exercise with [elastic] bands are very important. But if you don't have a good general base of fitness, the rotational work is going to be minimally effective."
Golf Fitness Exercises You Can Do at Home
The Greystone Fitness Center features great equipment for anyone looking to knock out some mobility and flexibility exercises. But if you're not able to get to your favorite fitness center, the key is to find some things you can do at home. Here are a few suggestions:
Russian Twist – Seated on the floor with a heavy ball in hand, you stabilize the lower half of your body and rotate the upper half. Gillilan says it is one of his favorite exercises for strengthening the core and increasing flexibility, but it is often done incorrectly.
"People move the ball around their body, but instead of rotating their body, they're moving their arms," he says. "Don't raise your feet. Keep the ball in line with the middle of your chest and rotate the entire upper half of your body."
Planks – "Everybody hates them a little," Gillilan says with a chuckle – but they're great for increasing strength in the abs, arms, shoulders, and legs.
"A couple cues," Gillilan adds: "If you feel it in your low back, your hips are too low, so bring them up. If you feel it in your shoulders, that means your hips are too high, so bring them a little lower."
Lunges – Because lunges are great for flexibility and strength in the lower body, they can be particularly helpful for golfers. With their focus on balance, lateral lunges are good for opening up the hips and strengthening legs, hips, and core.
"If I have somebody that can't do squats, lunges are going to open those hips up as well as strengthen the lower body," Gillilan says.
Incline pushups – Gillilan suggests doing pushups on an incline for strengthening the arms, which do all the swinging on the course. Starting with your hands on the edge of your bed or the seat of a chair, scoot your feet back to enter a push up pose.
"On the push up, go all the way down and touch the chest, pinching the shoulder blades together as you bring your chest towards the surface," he says. "Then when pushing up, you're going to keep the hips and feet down but lift one arm and rotate, opening the chest – like a T. This is better and more easily done on an incline than on the flat ground."
If you're new to working out, two days at a time is enough to make progress with your fitness program. But as you progress, you get to the point where two days just becomes maintenance and you should add a day. With three days, Gillilan says you'll see the greatest return and longevity to your workouts.
Because golf requires both fitness and skill, Gillilan recommends having a trusted trainer for each. "A trainer and a golf pro are the absolute best combination for getting the most out of your golf game."