How Greystone is Enriching the Member Experience During COVID-19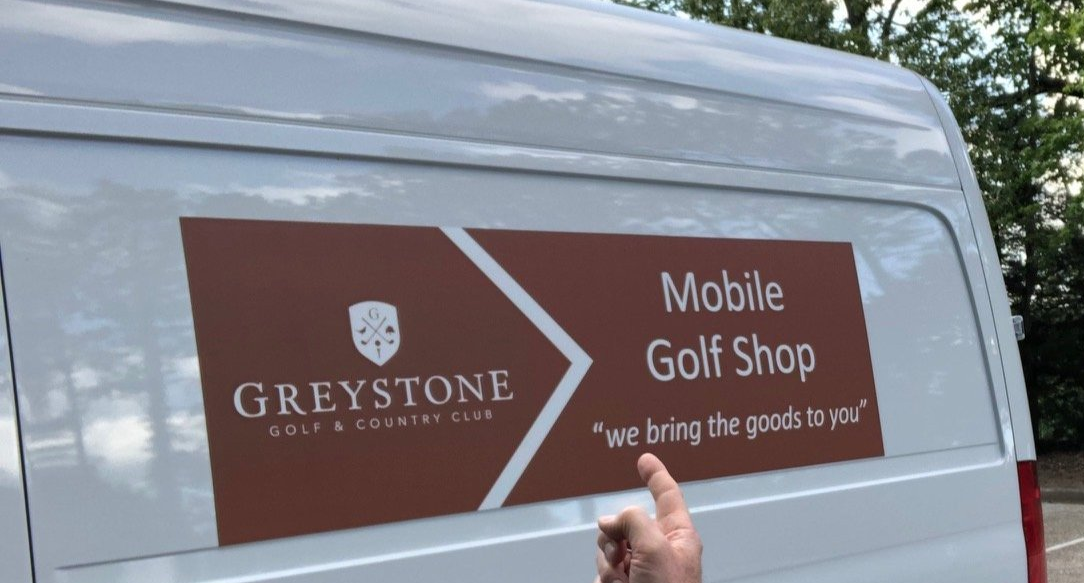 What does a golf community do when it can't serve its members the same way they always have? It innovates.
After instituting new rules and regulations to protect its members and community, one of the first things Greystone Golf & Country Club realized about COVID-19 was its potential to impact their day-to-day lives. With a vibrant community of residents and members unable to safely take part in some of their favorite activities, management knew they had to find a way to bring the unique Greystone experience to them.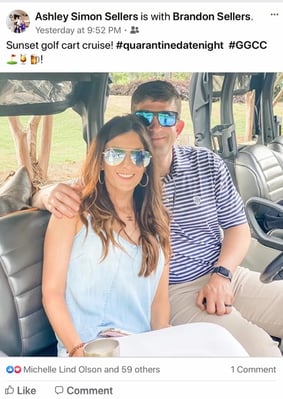 Greystone's unwavering commitment to its community, already a rarity among golf communities and private clubs, had to continue throughout the pandemic to prove the true value of being a Greystone member. "We realized we had to step up our game," says Greystone General Manager/CEO David W. Porter, CCM. "We want to show them that we really care, and that we're trying."
For some services and amenities, like food delivery and fitness, Greystone has adapted its existing capabilities to suit the situation at hand. Contactless curbside food pickup from Cellar 91, home meal delivery, taking fitness classes outside, leaving tennis courts open only to socially-distanced matches, and renting and sanitizing more golf carts for continued play are a few of the ways Greystone updated its existing premium offerings to fit a COVID-19 world.
Members notice – and appreciate – the extra level of care. "Greystone has done an amazing job to continue to engage its members while respecting social distancing," says Mary Martha Parisher, who lives in Highland Lakes with her husband, Gary.
Repositioning Existing Club Services – and Creating New Ones
It was clear to club management that the unique times created an opportunity to provide an even higher level of service to its members. That's why Porter says Greystone thought "outside the box" to develop new ways to reach members and residents, innovating in ways only a forward-thinking club like Greystone can.
These are just a few of the results of that mindset:
The Front Porch Project highlights Greystone members and their families in quarantine. Greystone sent a professional photographer to the homes of more than 100 member families at Greystone and in the greater Birmingham area to capture their portraits – from a safe distance, of course. The project showcases the heart of Greystone through its members, emphasizing the connectedness of the community in a time when they can't be together.

The Greystone Mobile Golf Shop brings everything members need for a tee time to their door. A Mercedes van fitted with golf essentials makes the rounds to members' houses so they can keep their game going. With both courses open for play and social distancing rules in place, Greystone's golfers are staying active while staying safe.

A Sunset Cruise shows members a different side of Greystone. Greystone's couples enjoy a leisurely cart cruise along the fairway after peak playtime. Over 150 members have enjoyed the cruise's four outings to date, and Porter says it's one of the many offerings Greystone plans to continue well beyond quarantine. Click here to see photos of members enjoying our new Sunset Cruises.
Meal preparation with the chef brings fine dining meals to members' kitchens. Ingredients for three-course meals are sent to Greystone homes along with video instructions from the chef to make mealtime an active experience for families.

Grab 'n' Go meals – All the convenience of pickup without skimping on the quality cuisine Greystone is known for, updated nightly to keep dinnertime interesting. "The curbside service every night instead of just once a week has been great," says Greystone member Pat Heilala. "I hate to cook anyway, and I can't get my husband to ever go to the club to eat."
Members stay creative at home with virtual Sip-and-Strokes. Graphic Designer Alli Sloan walks members through a group painting experience with some of their favorite wine pairings – all virtually.
Greystone staff have also pivoted to a plethora of virtual activities, including virtual bingo, scavenger hunts, wine tastings, trivia, golf clinics on Greystone's courses with Mark Blackburn and PGA TOUR pros, home fitness, a course on floral arranging, happy hour cocktail classes, beginner gardening courses, and Mother's Day gift-making, family ice cream parties, and more.
Porter says the enhanced service offerings are the brainchild of Greystone staff management and members, many of whom have contributed new ways for members to stay involved and get social during quarantine. For Greystone staff and the club at large, it's all about remaining relevant while fostering the connectedness feeling they've come to expect as part of the Greystone community.
Members Diane and Burt Caldwell have enjoyed Greystone's new service offerings and realized just how special Greystone is in the country club space. "I've always bragged to my friends that Greystone offers so much value to its members," Diane said. "We've not been disappointed, even in these strange circumstances … [W]e've maintained a sense of normalcy that many of our friends have not. Thank you for your efforts and, most of all, your friendship."
In a time when it can be challenging to evolve the member experience, Greystone is essentially creating a new playbook for golf communities and private clubs around the country.
"We're always pushing to be different from the competition," Porter says.