Offseason Training: The Right Rx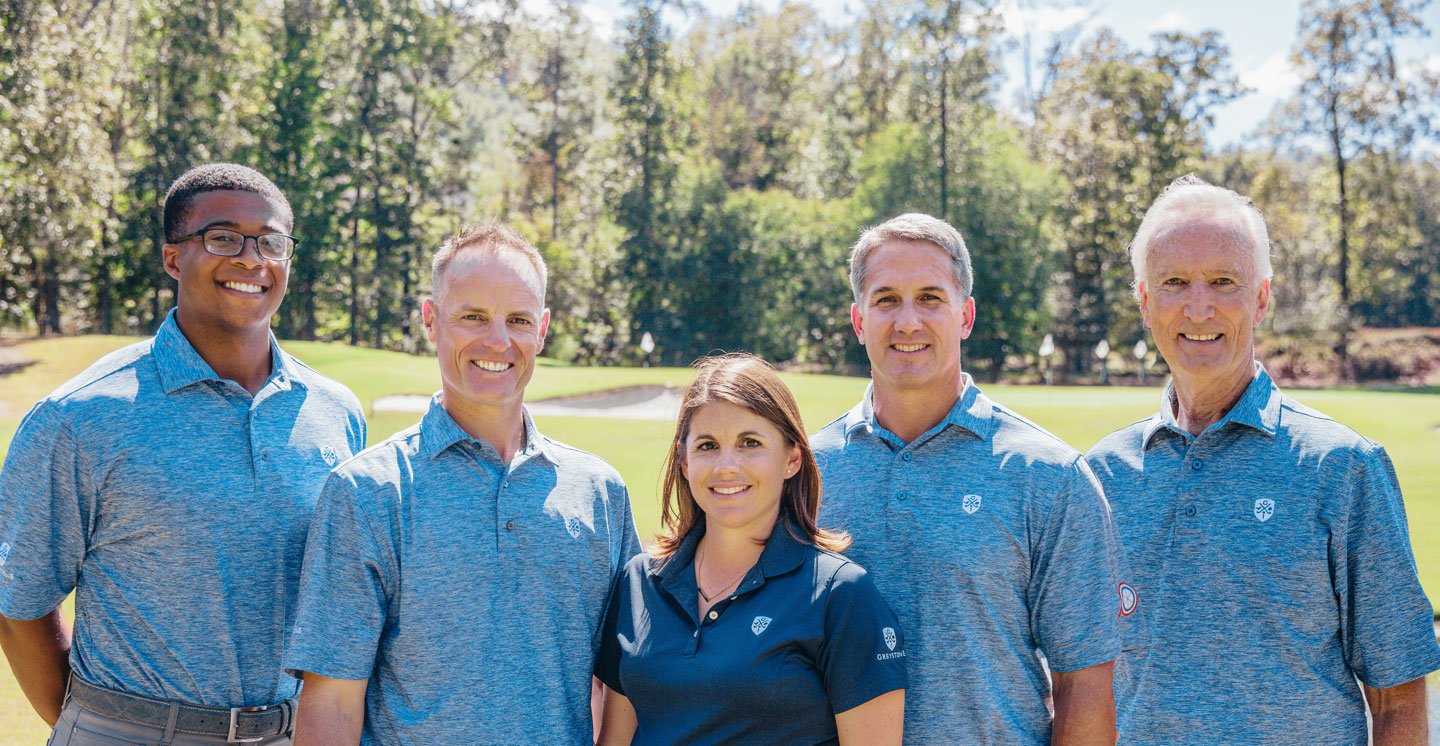 Most golfers could use an offseason break from their game (even the pros take time off). In Alabama, where the golf season typically lasts about 12 months, it's a good idea to create an offseason and take a look at your golf swing. As a winter of more social distancing lies ahead, some swing analysis is a great way to examine where your game (and golf swing) has been and where to take it next.
If you have never stepped inside an indoor training facility, you would be amazed to learn all the high-tech swing analysis equipment to be found there. And if you never had a PGA teaching professional take a look at your swing, you may find that they can prescribe the right fix for what ails your floundering game.
Find Out What Works (and Doesn't) About Your Individual Swing
Some golfers believe they have things figured out and keep pounding away at a flawed swing, but every golfer can benefit from a second set of eyes on their game.
"The danger of working on your own is you can over-evaluate or work on things in the wrong order that really don't help you," says Brian Speakman, Operations Director and lead instructor with Blackburn Golf Academy at Greystone Golf and Country Club. "A lot of the information out there on the internet is designed for the masses. It's not individualized.
"For example, how do you stop somebody from slicing? Well, you may not be the average slicer, so [with individual assessment,] we're able to pinpoint your individual issues and work from there."
The pros from Blackburn, like pros at other golf facilities, can tailor your offseason program to the needs and personal goals you have for your game. It begins with an assessment of your current physical condition and abilities and features a 'prescription' for how to improve your game.
"We offer individual programs whereby a golfer can come in and do a TPI [Titliest Performance Institute] assessment," Speakman says. "We assess them to identify any physical restrictions that may be limiting a player's swing and combine that with a prescription for their golf swing to build an offseason program. It's not just for swinging the club, but [also] some exercises they can do to improve their mobility, stability, and overall coordination. It's designed to help them improve throughout the winter so that come springtime, they are further ahead than they would normally be."
Top-of-the-Line Tools to Help Teachers Teach
Speakman is quick to point out that the golf pros are not personal trainers, rather they recommend exercises to golfers that can be done at any fitness center with the help of trained professionals there or at home on their own. For Greystone Members, a state-of-the-art Fitness Center is located inside the Founders Clubhouse, along with spa services and personal trainers offering golf-specific training.
"We're assessing them in relation to their golf swing and what they need to improve," he says. "Whether it's shoulder mobility, hip mobility, [or] pelvic control, we're pairing exercises with the swing drills to expedite the learning and get a jumpstart for March, when people start thinking a lot about playing golf."
The three hitting bays at Greystone, for instance, hit out onto the Legacy Course's practice range – great for full-shot work. To get more specific, the indoor training areas include top-of-the-line swing analysis technology (such as cameras, launch monitors, two Trackman simulators, GASP swing analysis systems, and a Foresight Quad unit) to analyze your swing.
A PGA pro equipped with state-of-the-art swing analysis units can also do club fitting (as a golf equipment upgrade is sometimes the right prescription), and the swing analysis technology helps you pick the right tools for your golf bag.
Bring an Open Mind
The most important tool to bring to an offseason workout, however, is an open mind. The first step toward improvement is recognizing the need for it. To get the most out of your training during the offseason, which in Birmingham typically starts in November and lasts until March, is to come to a program with realistic goals in mind.
"It's all going to be based on their goals, so they must have some desire to change," Speakman says. "[It starts with] an interview process to determine what their goals are; we're working towards their goals, not ours. "
From that point, it's up to the golfer to take control of their game.
"It's very important that they take ownership of what they want to see changed or improved," Speakman says. "They need to know exactly what they want and what's within reason for the time they have. Their goals are sometimes higher than the time they are willing or able to put in."
During the offseason, and while the COVID-19 crisis keeps the world at a distance, you can spend your isolation on individual game improvement instruction. Set your goals, open yourself up to some swing analysis and instruction, and take the time to work at an offseason training program. You may find the time until your next golf round will fly by like a well-struck drive.