The Satterfield's Wedding Was the 'Most Beautiful and Amazing Night' of Their Lives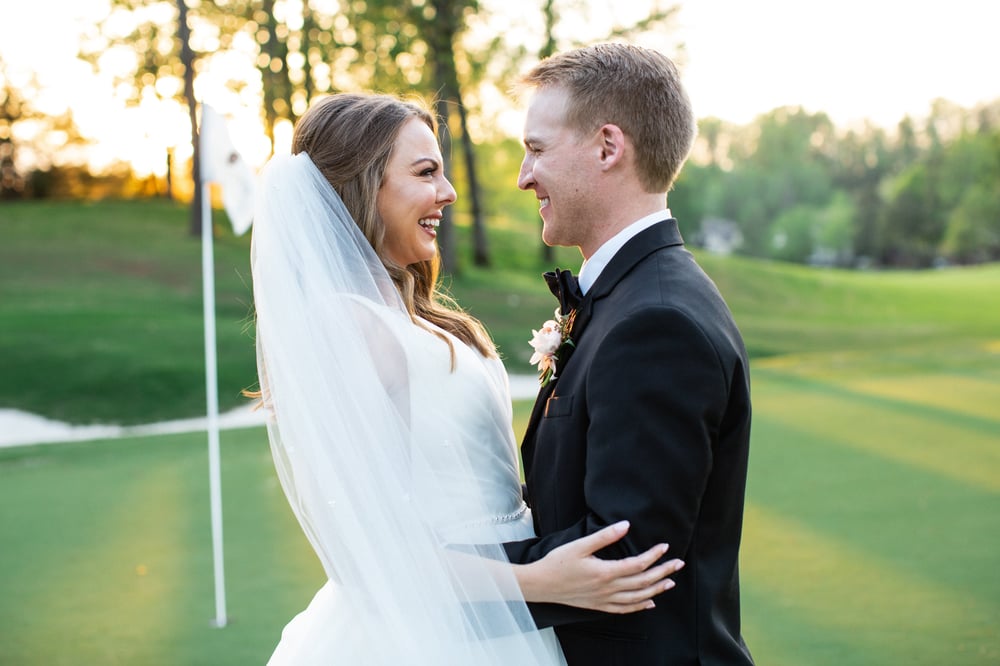 Andrea and Matt Satterfield knew that they wanted a one-of-a-kind indoor/outdoor experience for their guests to celebrate their wedding day. Just minutes from the Satterfield's wedding ceremony, Greystone Golf & Country Club offered the option for guests to flow inside and outside to dance to the stylings of the live band, indulge in food stations, gaze upon the beautiful views of the green from the patio, and catch-up with friends.
Hear from Andrea how she and her now husband Matt, as of April 10, 2021, knew that Greystone was the perfect place to have the sophisticated, personalized, and unique night that they always dreamed of.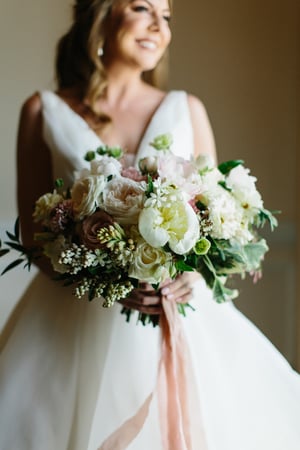 What made Greystone the right place for your event?
"Greystone was minutes from our wedding ceremony location, making it very easy and convenient for the wedding party and guests to travel between the two. The Cellar 91 restaurant and patio was the most amazing choice for someone who desires an indoor/outdoor venue with plenty of different options for setup and design. We really wanted our guests to have the option to come and go from the outdoor space where the band was playing, and also have multiple areas for the bar and food set-up. Not to mention the beautiful views of the green from the patio!"
What elements did your event feature?
"Our wedding reception featured food stations with multiple dinner options including charcuterie, bacon-wrapped chicken breast, and a beef tenderloin carving station. We also opted to have the patio tented with string lights — my favorite part. It was the perfect spot for the band to set-up and gave the guests plenty of room to dance all night!"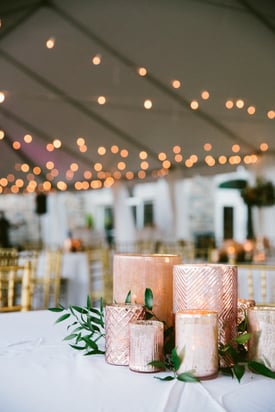 How did Greystone accommodate hygiene and safety protocol at your event?
"The entire Greystone wedding team handled the Covid-19 restrictions in the most professional way possible, and always answered any questions I had about the ever-changing situation and possibilities of it affecting our reception. They set-up our event so there could be a flow from different areas of the restaurant and patio, and have plenty of space between the individual food stations and bars so that crowds would not build-up at any certain time. Masks and hand sanitizer were also available in multiple places throughout the space. The event staff wore masks the entire time and were very respectful of maintaining distance from guests when possible."
What was the best part about having your event at Greystone?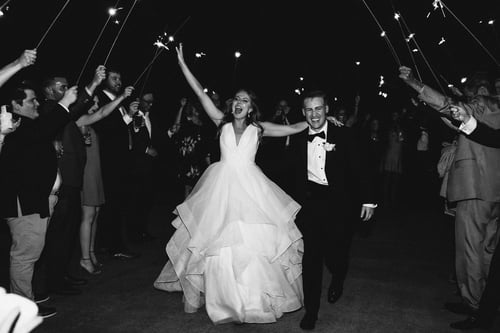 "The best part about having our event at Greystone was how easy it was to plan and get all the details in order. Our first meeting with Olivia [Glasgow, Catering Director] eased any nerves I had about trying to plan such a big event. We were having a difficult time deciding what types of food to serve our guests, so Olivia put together sample menus for us to look over, and also gave us the option to customize the menu to make it personal to us. She also helped tremendously with the layout of the venue, and the rental furniture that we had brought in."
"Overall, I would highly recommend having an event at Greystone. I was always confident that they would handle any obstacle that came-up, and it was truly the most beautiful and amazing night of our lives!"

Special thanks to Andrea & Matt's wedding vendors: