Meet the Greystone Wedding Team: Olivia Glasgow, Catering Director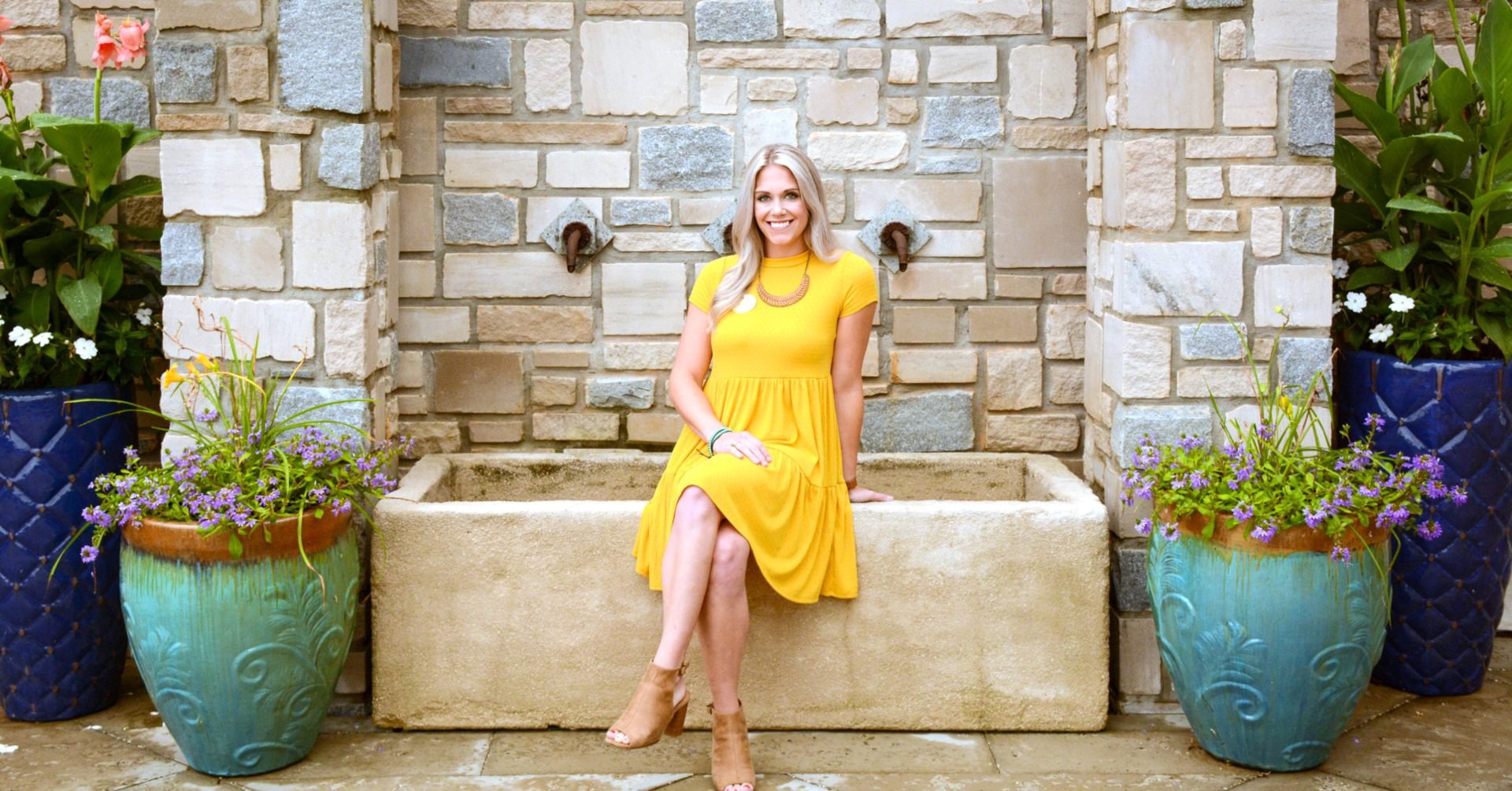 As a Birmingham wedding venue and private golf country club, Greystone is proud to offer members and non-members the opportunity to host their special day in a place oozing with Southern charm and surrounded by natural splendor. But the space is only part of the equation: Our Wedding Team also works closely with engaged couples and families to envision their perfect day and then bring that vision to life.
Olivia Glasgow, Catering Director at Greystone, is part of the team that makes Greystone weddings special, bringing catering and wedding planning experience to each one. Get to know a little about Olivia below!
Q: What do you do as part of the Greystone Weddings Team?
A: I am the Catering Director so I can do it all! From initial contact to meetings, tastings, creating custom menus, assisting in day-of coordinating, and handling vendors.
Q: What experience do you have in wedding planning?
A: I have coordinated many weddings in both my career and also in my personal life for family and friends. When I first started in this industry, I learned key tricks and tips from Kathy Mezrano, one of the best wedding coordinators in Birmingham.
Q: What's your favorite thing about working with brides- and grooms-to-be?
A: My absolute favorite thing is getting to know each couple and learning all about their love story – everything from how they met to the proposal. Each one is different, and knowing all the details helps me in creating their perfect day so that all they need to focus on is each other.
Q: What's unique to Greystone that you haven't experienced in your previous wedding planning roles?
A: It's really the environment that it's in! Greystone is member-owned, so our membership takes pride in making sure that things are perfect, even when they're not personally hosting the event. Our members are proud of a well-planned and well-executed event. So in that way, when we're planning weddings at Greystone, we're doing it for the couple and their group, but the Greystone community benefits, too.
Q: Share a few of your favorite Greystone wedding arrangements.
A: We've had several weddings and receptions utilize our floating green, competing for who can get a hole-in-one from about 100 yards away off the back patio – our newlyweds and companies love it! It's a unique and interactive way to celebrate with family and friends. We've also had a helicopter send-off for a lucky couple, where a helicopter picked up the newlyweds directly from the green.
Q: How do you ensure constant communication with couples as they prepare to host their wedding at Greystone?
A: We always stay in close contact with the client through every step of the process, updating them about key dates, milestones, and other vital information as soon as we have it. Every couple has direct access to me and the Wedding Team. Our main goal is to take worry away from the client, to make them feel at ease – they don't need any more stress when they're planning their wedding! To avoid stress-inducing holdups, we also work with proven Birmingham wedding vendors we trust. In any case, our clients are always kept up-to-date every step of the way.
Q: What would you say to couples considering Greystone for their wedding?
A: My team and I will make sure every detail is taken care of so that the couple can relax and soak up every moment. Greystone is an absolutely gorgeous venue with both indoor and outdoor facilities that can be transformed to fit any style. We are also just a short drive from downtown Birmingham and have numerous accomodation options for out-of-town guests.
Q: Share one thing about Greystone that couples might not know before they host their wedding here.
A: Membership is NOT required to host your wedding here! That said, if the couple knows a member of the club who can sponsor their event, then they can receive a 25% discount on their room rental fee. Another option is that they can consider joining the Club before their big day to ensure date preference and member pricing.
Q: What makes Greystone such a great place to host a wedding or reception?
A: When you host your wedding at Greystone, you become a part of the Greystone family. We treat each and every wedding like it would be our own. We are an all-inclusive venue, meaning that we can provide standard tables, chairs, house linens, glassware, and coordinating services at no additional cost. Most other venues have hidden fees, but we are fully transparent about what you get when you choose Greystone.
Drop a line to Olivia and the Greystone Wedding Team at events@greystonecc.com and find out more about our wedding venue and complete wedding planning services today!