One Club with Two Championship Golf Courses - Unique Characteristics of Greystone Golf & Country Club
There's a reason why over a dozen PGA professionals have decided to make Greystone their home club. Actually, there are a lot of reasons. As it turns out, professionals look for many of the same things that the rest of us look for when selecting a club: stellar golf courses, state of the art practice facilities, first-class amenities and service and, perhaps above all, a culture that is defined by a sense of camaraderie, community, and belonging.
These characteristics all combine to make Greystone one of the premier country clubs in the Birmingham area, but its two world-class golf courses are clearly its cornerstones.
Golf at its Finest
Being able to take advantage of two separate golf courses is a distinct and special benefit that the members enjoy. That both courses happen to be world-class championship tracks, designed by two legendary golf course architects, is icing on the cake. And unlike many golf clubs that close their courses on Mondays for maintenance, Greystone is open for play 7 days a week.
Both the Founders Course and the Legacy Course are ranked among the best courses in the state. While there are some similarities in the two courses, each has its own personality that provides a totally unique playing experience.
As Greystone's Director of Golf Steve Smith said, "Both courses at Greystone give off such a special vibe; the Founders Course exhibits a "country club" feel, yet tough enough to challenge the PGA Tour Champions each year, while the Legacy Course provides more of a "golf club" feeling with its zoysia fairways and bent grass greens. It's yet one more benefit of calling Greystone your home."
The Founders Course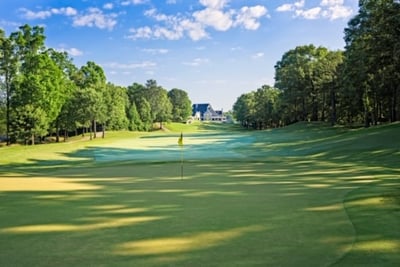 The original 18-holes, the Founders Course, opened for play 30 years ago. Designed by renowned architect Bob Cupp in 1991, the course meanders through the awe-inspiring beauty of Oak Mountain Valley in the foothills of the Appalachian Mountains.
Golfers around the country have fallen in love with the Founders Course, as it's been featured on national television every year as host of the Regions Tradition, one of the Major events on the PGA Tour Champions circuit.
It's a beautifully designed course, featuring Bermuda-grass fairways and bent-grass greens. Playing at 7,299 yards from the back tees, Founders has a course rating of 75.1 and a slope rating of 135. With multiple tee boxes on each hole, though, each player can choose the overall course length and level of difficulty that will provide them with just the right amount of challenge and enjoyment.
Legacy Course
Although the Legacy Course is also located inside the Gates of Greystone, it's about 3 miles away from the Founders Course. It has an ambience that is quite a bit different than that of its sibling and you will notice right away the peaceful, retreat-like setting beautifully carved into the valley of Double Oak Mountain. The surroundings of both are similar – lush and beautifully manicured holes chiseled out of a spectacular deciduous woodland – but the sensation at Legacy is that you have discovered a secret, secluded spot.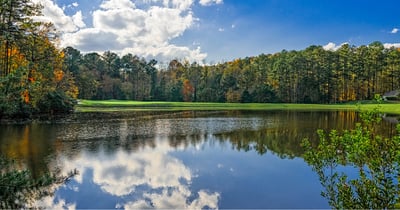 Taking full advantage of the natural surroundings, the course features several placid lakes, rolling hills, and wandering streams that snake through the entire layout.
Opened to Members in 2000, the Legacy was designed by Rees Jones, widely regarded as one of the game's top golf course architects. There's no doubt that his goal was to build a course that would be a stern test (from the tips, its 74.7 course rating and 146 slope rating is a testament to that), but one that is eminently playable by golfers of all skill levels.
As Jones himself said of his philosophy, "We build courses for people who play golf, not only for golfers. Why take this great form of recreation and turn it into torture."
Higher handicappers will appreciate that design goal, while low handicappers will relish the challenge of testing their game on one of the top courses in the state.
Blackburn Golf Academy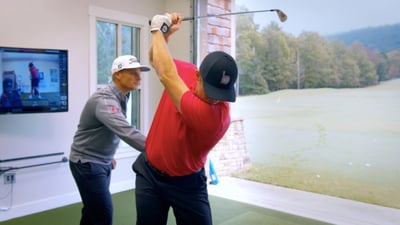 Whether you're a PGA Tour pro or an amateur golfer simply trying to lower your handicap, having access to exceptional instruction is a key part of the recipe for improvement. Greystone was blessed in that regard when PGA Coach of the Year and Golf Digest Top 50 Teacher, Mark Blackburn, opened the Blackburn Golf Academy on the grounds of the Legacy Course at Greystone.
The Golf Performance Center is a state-of-the-art facility that Greystone members can utilize to fine-tune their golfing skills. Mark and his outstanding team of instructors have developed a unique teaching philosophy and process that helps every player, regardless of skill level, size, strength, or physical limitations, to develop an efficient and repeatable technique.
Having on-site access to this outstanding resource is another unique benefit available to the members of Greystone.
A Special Culture
Every golf club develops its own unique culture over time, a sort of "ethos" that is apparent in the daily interactions among and between members and staff. The culture at Greystone is perhaps the single most important and noticeable aspect that differentiates it from other golf clubs. As much as the wonderful golf courses, that culture is what makes Greystone a special place.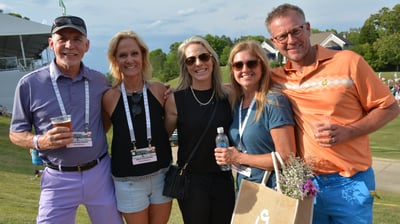 If you were to ask members of Greystone to describe their feelings about the Club, you would hear as much about the friendships, the lack of pretension, and the camaraderie as you would about the world-class golf courses, the outstanding tennis facilities, the first-class fitness center, or the outstanding aquatics center.
As Director of Golf Steve Smith put it, "Greystone has always been about inviting others to join in regardless of whether it's a game of golf or the Annual Groove on the Green! It's what makes "the Stone" such a special place. One day here and you should be prepared to have a lot of new friends!"
Final Thoughts
Choosing which country club to join is a difficult and important decision. When so much of your family's time will be spent there, you want to make sure that it has not only all the tangible amenities that are important to you (golf, swimming, tennis, restaurants, social events, etc.), but that it also has that elusive, intangible quality of a welcoming, friendly culture that is short on pretense and long on a sense of community and belonging.
These are the qualities that define Greystone. We'll be happy to show you around when you're ready to make a visit and hope you will decide to invest in life's greatest asset, time.