Why the Heinke Family Celebrates 2.5 Generations of Sunday Traditions (and Counting) at Greystone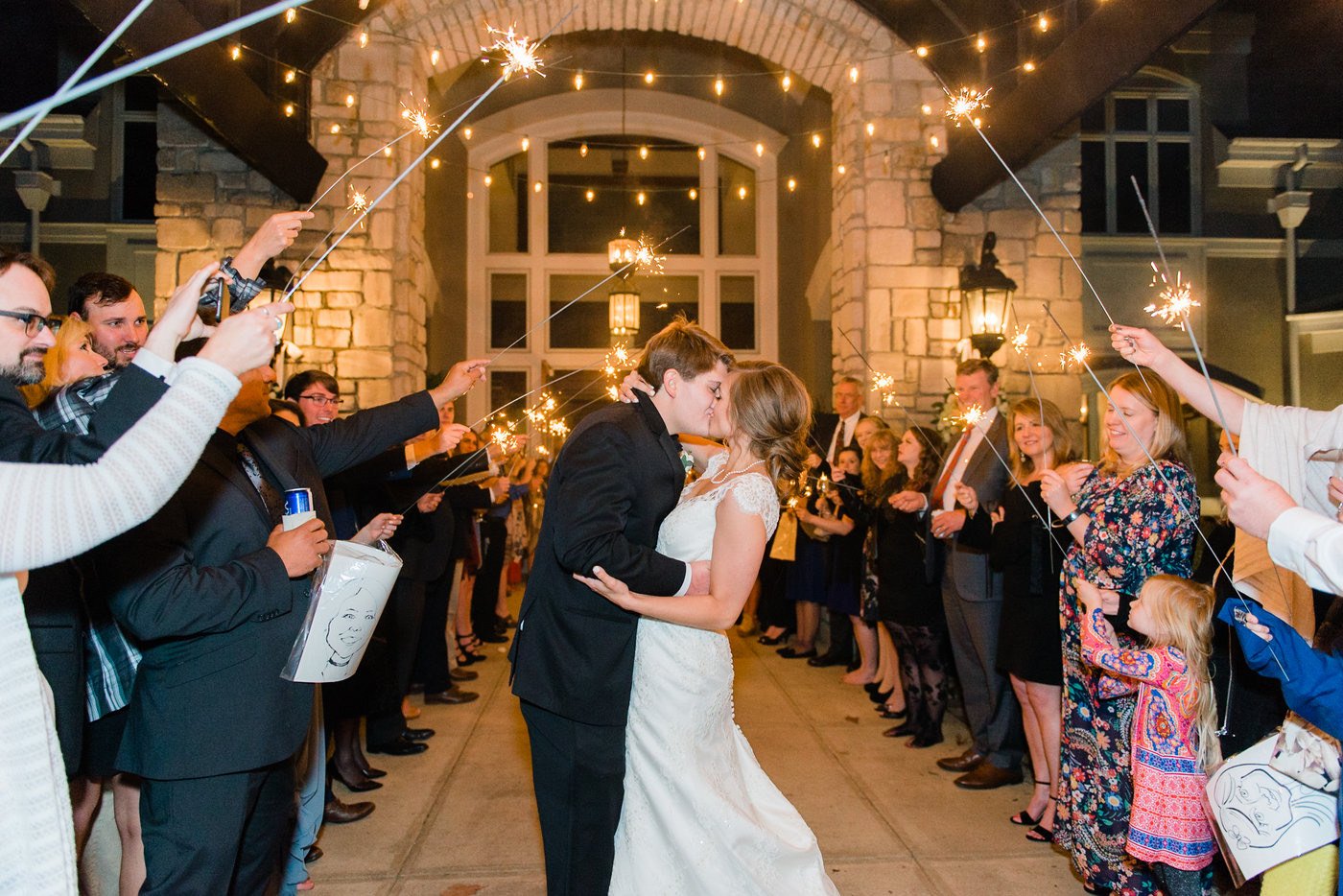 In our chaotic, modern age, finding quality time with those you love has never been more important. When Peter and Debra Heinke became Greystone members more than 25 years ago, they couldn't have predicted how the Club would bring them closer as a family with their sons, Robert and Jeff.
"For as long as I can remember, our whole family has spent so much time together at Greystone," explains Jeff, "I grew up there."
As Robert and Jeff grew, a weekly Sunday afternoon tradition emerged, offering a breath of calm in the midst of busy work weeks. "Starting when I was twelve or thirteen, I asked my dad to take me out on the course with him," explains Jeff. "We started golfing every Sunday, usually after church. Then a couple of years later, my brother joined us, too. It became our thing. We've been going out every Sunday for the last fourteen years."
According to Jeff, the family-friendly quality of the Club made it a great place to come together: "We love coming here to relax and enjoy. It's really laid back with a great atmosphere."
One particular Mother's Day stands out in Heinke family lore. "It was me and my dad, and I was fifteen or sixteen years old," Jeff explains, "We got to hole 7 and I got a hole-in-one. We couldn't believe it." It'd be a crowning moment for any golfer – but then Jeff did it again on hole 17. "I assure you, it was luck!" Jeff jokes. "It's so uncommon, so I always use that as my fun fact when I meet new people."
Two holes-in-one in one round with your dad – what could be better? Just like that, one legendary Mother's Day with dad lives on in family stories, to be retold for generations to come.
Sharing Old Traditions and New Love
When Jeff started dating Abby (who'd later become his wife), the Heinkes insisted that she join them for their Sunday trips to the Club, when they'd brunch together, catch up on their weeks, and bond as a family.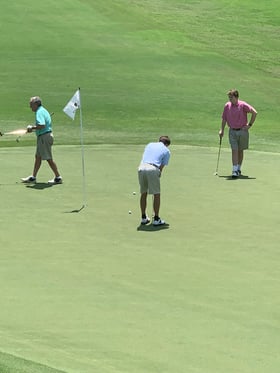 One Sunday get-together led to another (and another, and another) and the rest of the Heinkes came to know Abby like family – until she actually became family when she and Jeff got engaged.
Years later, Abby and Jeff have now created their own Greystone memories, starting with a Greystone reception right after their wedding "We'd been considering a downtown [venue]," Abby says, "but then we were like, 'What about the Club?' And we realized that would be perfect." Indeed, a fairytale setting and a fitting backdrop for the growing family that had made Greystone its home for over twenty years.
Jeff offers a few adjectives for his and Abby's big day at Greystone – "special," "beautiful," "outstanding" – but as he says, "There aren't enough good words in the dictionary to describe Greystone."
Late last year, Greystone welcomed Jeff and Abby Heinke as some of its newest Club members. "The Club is like a home away from home for all of us," laughs Abby. "We always knew we'd become members, too."
"And now we get to make this a place for us as we grow our family," says Jeff.
However They're Spending Time, They're Spending It Together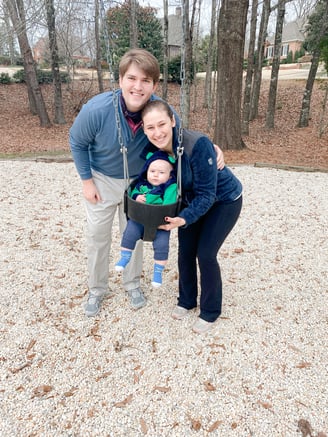 The Heinkes have created lasting family memories both on the course and off, taking full advantage of the other amenities and offerings Greystone provides.
"Growing up, if we weren't at home, you could almost always find us at the Club," Jeff explains-- and for everything that's changed, that certainly hasn't. "My mom plays tennis and uses the pool, and my dad exercises at the gym every day."
Today, the Club continues to be the place where the family spends quality time together, taking in the sun and one another's company. For example, on many a Sunday, Abby joins her mother-in-law to take the edge off the Alabama sun. "While the boys head out to play a round of golf, we'll hang out and visit at the pool," Abby says, smiling.
These sunny Sunday afternoons and family outings have granted a sense of unity and community – and they got a bit bigger when Abby and Jeff's first son, Matthew, was born in the summer of 2020. "2021 will be the first year we'll be bringing our son to the Club," Abby says, and she's already looking forward to building her own Greystone circle.
"What's nice about the baby pool is that everybody there has a baby," she adds, "so it'll be a great way for my son to make lifelong friends, too."
"I grew up at Greystone, you know?" echoes Jeff. "It will be cool to see Mathew grow up here too . As he gets older, he'll make this place his own. He can meet friends and hang with buddies here just like I used to."
Always Looking Forward to the Next Sunny Sunday
For the Heinke family, Sundays at Greystone are about connecting generations, telling stories, and reconnecting with the people they love over what they love doing. And it's just as much about creating new traditions as it is about celebrating the old ones.
"It's so welcoming and comfortable for all of us," Abby adds, "It's a place where we can continue to grow as a couple and as a family."
"If he wants to, I'll be excited to go out and play golf with Mathew, just like my dad used to take me," Jeff says before realizing something important: "Well, my dad still takes me... so now we can all go together."