Greystone Golfer Chase Kyes is Chipping Away at a Childhood Dream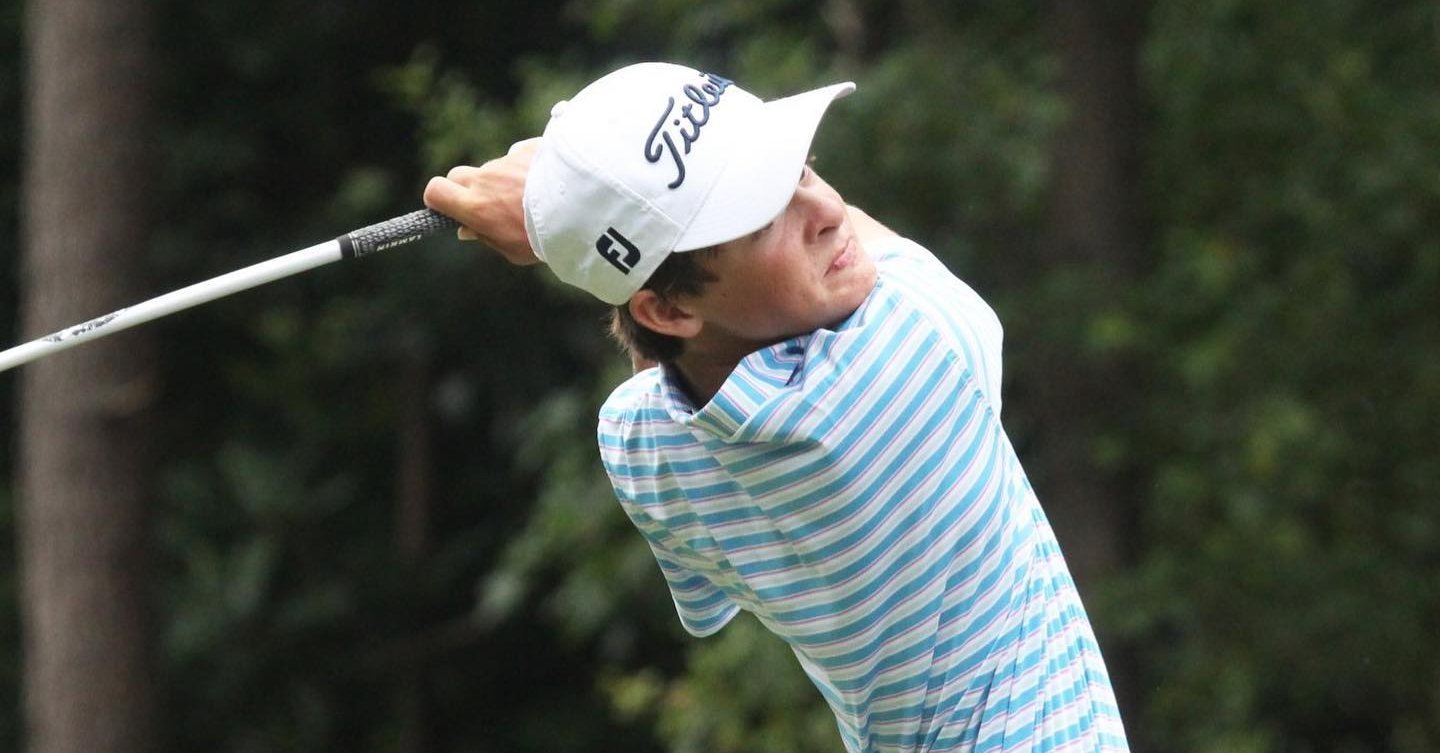 You never know when golf might grab you. You may have played a bit as a kid with your dad or a sibling, and it didn't register. But later on you tried it again and something about a crisply hit shot, a summer afternoon outdoors or a great time spent with friends on the course reached up and hooked you into the game.
That is similar to what happened with Chase Kyes, a 14-year-old Greystone golfer who is rising the nationwide junior ranks and loving the game more with each day he spends around the chipping green.
"I played baseball my whole life and I didn't really like golf at all," Chase says. "I just went out and did it with my dad because we lived on a golf course when I was younger. I 'played up' two years in baseball and my parents were the coaches and we just played so much I kind of burned out."
But all the while Chase kept playing golf and began to notice some proficiency in that sport – and suddenly, it took hold. A talented and competitive athlete, Chase switched to golf with a vengeance. He would be at the course from 8 a.m. until sundown working on his game (now he sleeps in until 10 before hitting the course).
Growing at Greystone: "He Was Different"
His commitment to the game attracted attention from others at Greystone, as well.
"He's special," says Chip Thomas, Junior Development Coordinator for the Blackburn Golf Academy at Greystone and Chase's swing coach. "I first saw it when I went to the chipping green. Most kids when they start practicing golf hate chipping. Chipping is the last thing they want to do. But he excelled at it. He was different. He could do a lot of different shots. I thought he was going to be special then because it was unique to see a 10-year-old doing that stuff."
The time spent at the Greystone Performance Center (GPC), a high-end practice facility at Greystone's Legacy Course, has paid off for Chase. By age 11, he'd entered and won his first tournaments. To date, he says he has "about 50" trophies in his case at home, including two from his first-ever American Junior Golf Association (AJGA) tournaments this past summer. The Vaughn Taylor Championship victory stands out: as a 14-year old he was medalist in an open field of junior golfers ranging in age from 12 to 19 and the youngest ever to win.
"It was pretty cool," Chase says. "It was my second event and my first open one against all the older guys."
But playing up doesn't faze Chase – he did it in baseball as a kid and has been playing on his high school golf team since the 7th grade. The older juniors might have a size advantage on the 5'7" Kyes, but he can stay with them off the tee (hitting his driver 280 yards) and on the scorecard. He credits his competition at Greystone for making him comfortable when playing with anyone.
"I'm not intimidated; I'm used to it," Chase said. "Because at my club, I've always been playing against people older than me."
Proof That a Short Game Can Take You Far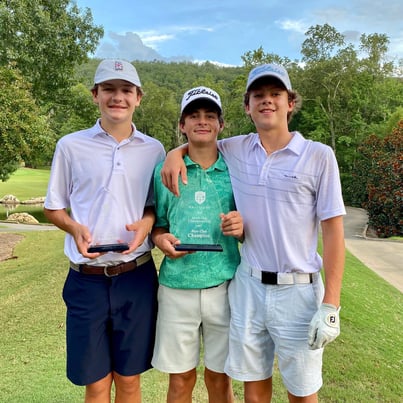 Chase, who ranks number one in his graduating class of 2025, number 78 in the AJGA, and 158th amongst all junior golfers in the nation, also enjoys golf because of the friends he has made. He connects on social media with players he's met at tournaments, and says that the friends he's made at Greystone make it easy to work on his game.
"I've got all my friends there, so we just kind of hang out, hit balls and then go home when it's dark."
Despite the long days and hours of practice time, Chase says, unlike his experience in baseball, he's not worried about burning out in golf.
"Oh no, I play a bunch of different games with all the people at Greystone," he says. "We play chipping games and putting games, so it stays fun."
The game has already taken Kyes some interesting places, but he hopes to make it on the PGA Tour some day. In the meantime, he'll settle for a great season ahead and enjoy the attention that golf is bringing him, especially from college coaches.
"Probably the coolest thing I have been involved in with golf is [last summer] when I started getting letters from colleges," he said. "That's probably the coolest part."
Moving Forward with the Next Generation
Golf can be a solitary game and practicing it even more so, but at a club like Greystone, it can open doors to a lot of friendships and special opportunities. Chase is something of a role model to the younger kids interested in the game, and he's stepped into the role accordingly.
"He's a good kid," Chip says. "Some elite players can be very arrogant and dismissive … miserable to be around. Chase attracts others; everyone wants to be around him. Little kids come up to him and always ask him what he does and how he does things, and Chase always gives them the time of day. He does a lot of things on the golf course, but I think he can do even more off it."
To budding golfers, Chase offers this advice: "I would tell them they've got to keep practice different. You can't go out and do the same thing every day, because that would get boring really quick. I would tell them putting is probably the most important thing they could practice."
Or, perhaps, practice their chipping - because a good short game can help you go far.