Executive Chef Alan Martin 'You Don't Have to Go Far for Some of the Best Restaurants in Birmingham'
When Greystone Golf & Country Club Members dine at Amici it's easy to imagine a Tuscan master is running the kitchen, reinventing the menu each fortnight, and partnering his meals with wine from a neighboring vineyard. When they visit Cellar 91 they get family-friendly, delicious creativity in every bite to rival any big city bistro.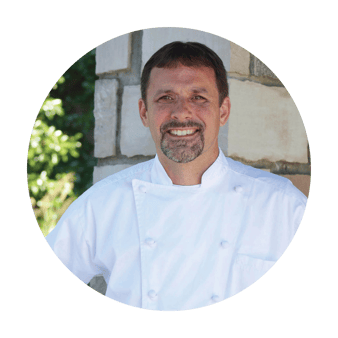 The man behind creating these experiences at some of the best restaurants in Birmingham is Executive Chef Alan Martin. Chef Martin loves working with his large team (17 culinarians and growing) to deliver all sorts of dining options for Greystone Members.
"Cellar 91 inside the Founders Clubhouse is family-casual and fun!" said Chef Martin. "We take popular staples and put a creative, contemporary twist on them. The well-appointed dining room and ambiance of Amici inside the Legacy Clubhouse is the perfect setting for a special dining experience. Our Founder's Café brews your favorite seasonal drink, latte, espresso, or hot cocoa bomb with Kat's fresh pastries and Wanda's waffles and omelets on Saturdays."
Chef Martin's passion for the culinary arts began, ironically, while he was studying engineering at Auburn and discovered he preferred the excitement of his part-time job in a bustling kitchen to staring at computer screens all day.
Realizing a Dream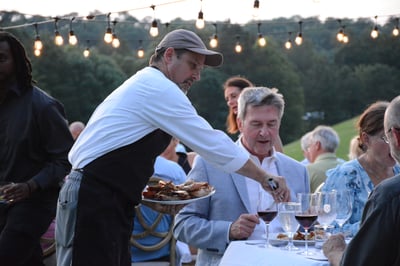 A desire to excel and grow his talents inspired Chef Martin to attend culinary school in Atlanta. He worked at popular restaurants in the city while earning his degree. After graduating, Chef Martin relocated to Birmingham and worked at some of the best restaurants in the city - Bottega, Highlands, and Standard Bistro. He soaked up every skill he could at every stop he made. Chef Martin even owned his own restaurant in his home town of Anniston for five years before coming to Greystone in 2016.
"I am very thankful to work here," said Chef Martin. "Greystone feels like home and the people are like family."
It Takes a Team
Chef Martin works with his Sous Chefs, Bobby Beard at Cellar 91 and Madison Jones at Amici, and a whole team of culinarians each day to offer the best menus to Club Members and their guests. Each day's plan begins the night before when Chef Martin makes initial menu decisions based on the events of the day and the best ingredients available. Chef Martin notes that, "The whole team is what is important for the operation to be successful. Not one individual is greater than the team."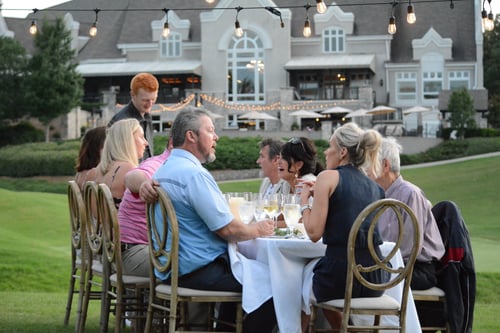 He communicates with his culinary staff before he even arrives at the Club in the morning, making sure they have what they need to make the day a success. Once he arrives, Chef Martin makes his way through the kitchens to greet the cooks personally and ensure the working spaces are clean, organized, and fully stocked for the upcoming day. He enjoys discussing responsibilities, execution, recipes, and timelines with his staff. "I work in unison with our beverage team to ensure the food and libation work well together."
It also takes a team to pull off the multitude of events Greystone hosts. Chef Martin remembers his first Regions Tradition Tournament and coordinating 20,000 meals for 91 events over eight days. "Since the first Regions Tradition, we have been able to improve the quality and execution of the event each time. It is a really fun and memorable week!"
The catering and banquet staff are busy every week of the year with special events for Members like the annual Spooktacular in October, the Bluegrass Bourbon & BBQ in November, and all the special meals around Christmas. In addition, the team takes extra pride in delivering memorable meals for the many weddings booked at Greystone each year.
Chef Martin's passion for food comes out when he gets to be "hands-on" and collaborate alongside his cooks in the kitchen. It's his favorite part of the job. "I am grateful to have found a skill and a job that I love doing each day. I enjoy the challenge of a busy kitchen."
Fabulous Foods to Satisfy any Craving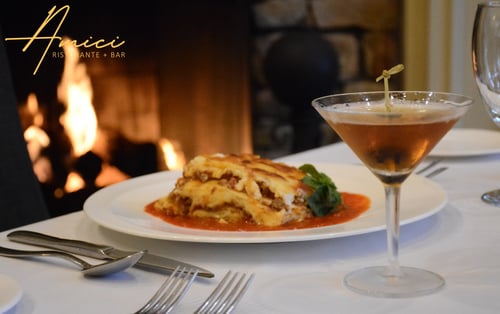 The wide variety of dining choices at the Club is sure to satisfy any palate. "Members love that they don't have to go far for some of the best restaurants in Birmingham," said Chef Martin. From family-friendly and casual to fine dining options, the food that Chef Martin and his team prepare is second to none at each of these restaurants:
Amici – This fine-dining restaurant inside the Legacy Clubhouse boasts a new menu every two weeks, featuring traditional dishes made with fresh pasta, seafood, and Italian ingredients. A chef's kiss in each meal. Enjoy drinks by the fire pit overlooking the Legacy Waterfall - before or after dinner!
Cellar 91 – Great for the entire family! Here we often take popular menu items and put a creative, contemporary twist on it, like duck confit, fish or pork carnitas tacos, fried chicken and waffles, PB+J chicken wings, and beef short ribs with our own special touch. Enjoy live music on the back patio of the Founders Clubhouse overlooking #18 on the Founders Course.
Founder's Cafe

– Grab a special coffee or pastry to start your day from this cozy coffeehouse located inside the Founder's Trophy Room - open to Members and Guests seven days a week!