The Greystone Foundation: Impact Close To Home, Close To Our Hearts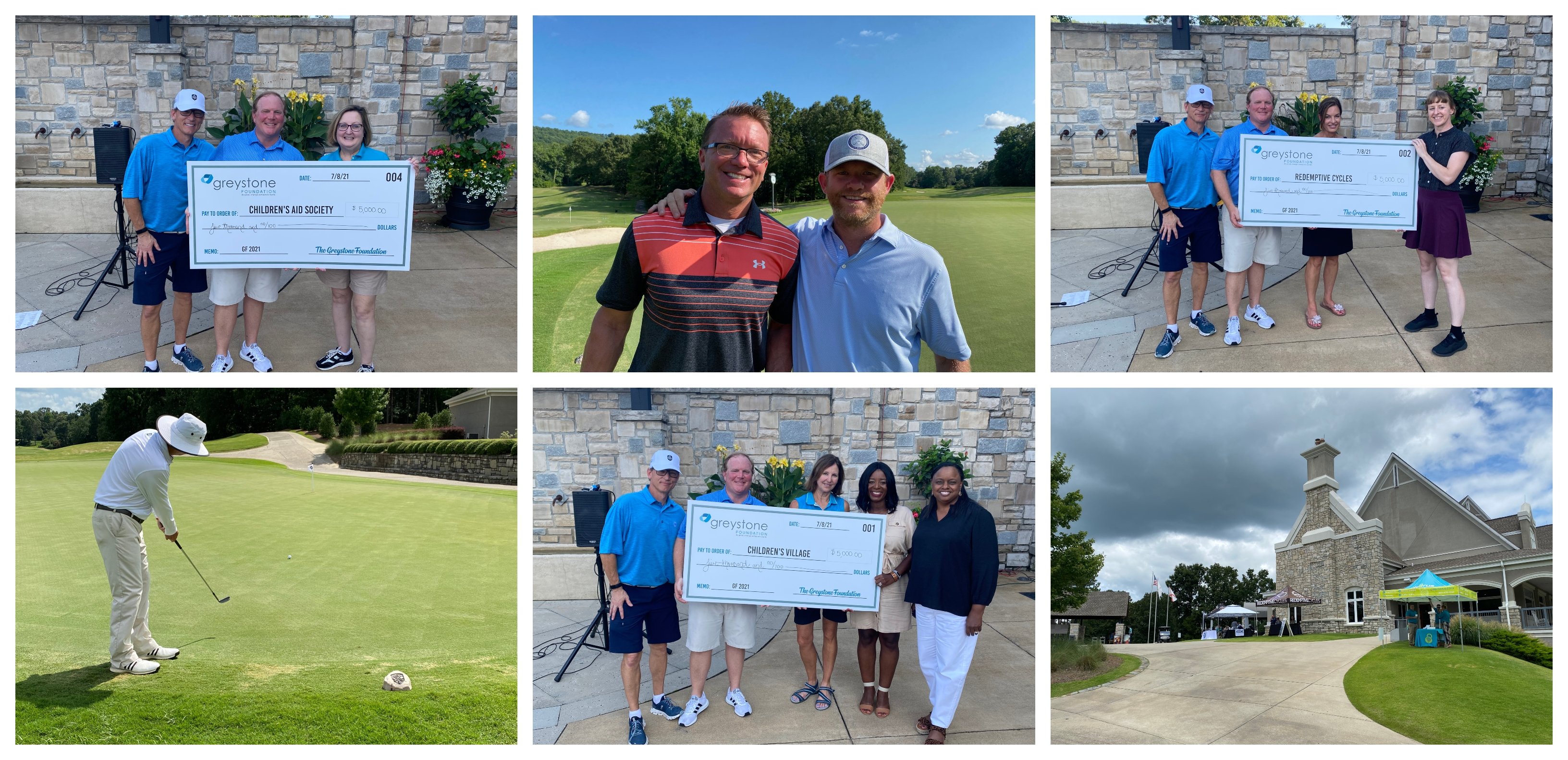 Over the last year and a half, many of our Members have stepped up and found ways to give back and lend a hand to those in need. One group at the heart of the Greystone giving community has been the board members of The Greystone Foundation, who have worked hard to guide and grow the reach of the Foundation this year.
The Greystone Foundation, uplifted by the energy and support from the Greystone community at large, has spent 2021 bringing on new board members, hosting some amazing events, and supporting phenomenal local organizations tackling everything from college readiness to transportation.
LIVING THE MISSION: 'DO GOOD, CHANGE SOMEONE'S WORLD'
"When we gathered for the initial meeting, we asked ourselves whether or not the mission of the organization still captured our goals," explained board President Scott Ferguson. Ferguson has been a member of Greystone Golf and Country Club since 2003, and first became involved with the Foundation in 2010. "We decided it did. It reads 'Do Good, Change Someone's World', and that's exactly what we're here to do."
"There's so much to be grateful for," said Ferguson, "To live where we live, to be a member of the club, and have a support network of friends. There are so many people doing wonderful work. We're here because we want to give back to our community. The impact for us is tangible -- it's at home."
One of The Greystone Foundations' key goals is raising funds from events, individual giving, and personal matching, and then awarding it to organizations selected by the board.
ACTING LOCALLY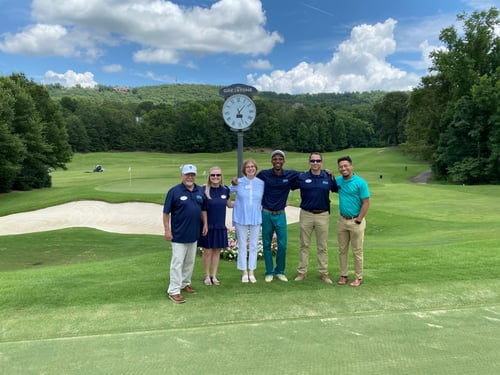 This year, the board decided to award four locally-based organizations. "There are all these big, national organizations that do incredible things," explained Ferguson. Ferguson is a Marine Veteran who served in Desert Storm, and he remembers that one of the Foundation's beneficiary organizations, New York-based Intrepid Fallen Heroes Fund, resonated with him personally and motivated him to become involved.
"When we talked about it, it felt right to think closer to home, and use our resources to support local charities." Through supporting local organizations, The Greystone Foundation hopes to tie the community together, build relationships, and support people from all walks of life. "The majority of us are born and raised here in Birmingham," stated Ferguson. "We wanted to do work in our backyard. We wanted to support charities that we can see right here in the local community."
The selected charities tackle issues ranging from homelessness, transportation, to strengthening families, and are as follows: (Listed in no particular order.)
ORGANIZING SPECIAL EVENTS TO RAISE FUNDS AND HAVE FUN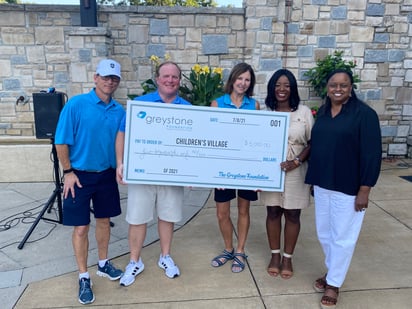 "The Foundation used to host an annual golf tournament to help raise funds," Ferguson explained. "But it hadn't happened since 2010, so we decided to bring it back this year. We had 28 teams sign up and had a goal of raising $30,000. We raised $28,000, so we felt really encouraged about that level of tremendous support."
At the end of the tournament, the board awarded a $5,000 check to a representative of each of the charities, which was an emotional and exciting moment for the entire Greystone community. "It was really a neat feeling," said Ferguson, "seeing many friends and sharing that moment."
In a separate fundraising event, The Foundation also hosted 'Groove on the Green,' where a Dave Mathews tribute group serenaded an audience of sold-out tables outside under a large tent. "We're still getting the final count," Ferguson says, "But it was a really successful turnout and event."
THE FUTURE OF THE GREYSTONE FOUNDATION
When asked what's next for the future of the Greystone Foundation, Ferguson is imagining more growth, more charitable events, and more impact. "We're going to keep seeing how far our support can go. We might even explore hiring an employee to help us manage and facilitate the operations and take us to the next level."
He looks forward to seeing the impact The Greystone Foundation can continue to have on the community and credits the generosity and excitement of the board and Members for this successful year. "I think I can speak for all of the board members that we're involved in this because we know we've been blessed in many areas of our lives, and now, we get to reflect and give back."