6 Unexpected Benefits of a Country Club Wedding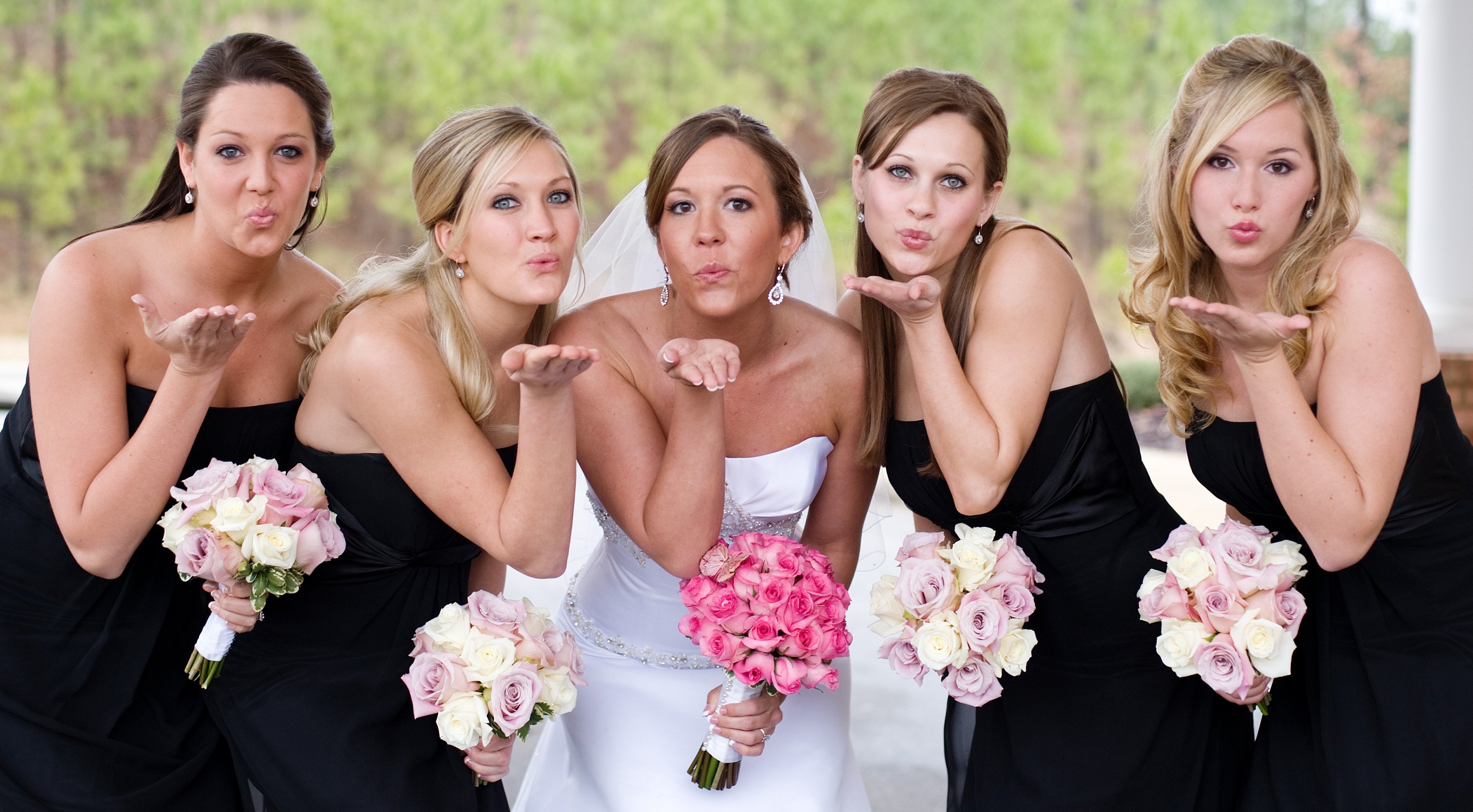 You may think that a wedding at a country club is only for avid golfers, but country clubs are great settings for countless special events – even if you don't know a birdie from a bogey! They offer many accommodations that suit any celebration you have in mind.
Country club weddings are especially unforgettable for a number of reasons: gorgeous, professionally-decorated interior and exterior spaces make a club a romantic venue, and for lush green landscaping, a country club is hard to beat! But a club wedding is much more than a scenic and serene backdrop. Read on for more reasons to say "I do" to this timeless venue.
Many clubs don't require membership to host a wedding or reception.
While there are many benefits to joining a private club, some clubs make their event spaces open to non-member events. If you are a member or are considering becoming a member, check to see if a reduced price for Club access is one of the perks of joining. For example, members of Greystone Golf & Country Club, and their sponsored guests, receive a preferred rate on booking spaces for events.
Established network of wedding industry professionals
Most couples and their families don't have a lot of experience planning this once-in-a-lifetime event. Many event spaces are attractive, but require large parties to supply their own chairs, tablecloths, and decorations. Allow an experienced event coordinator at a country club to be your matchmaker. They can suggest the perfect vendor for your unique taste and style! You'll also have at least one less thing to worry about. Since clubs host so many different types of events, they are often ready to take care of the details as part of your reservation.
Country clubs provide perfect photo backdrops
It's hard to beat the exquisite and peaceful setting of a country club, which also makes it an ideal backdrop for photographs that you will cherish for years to come. Be sure to check with your club's wedding coordinator to identify the best interior and exterior locations. It may be helpful to know if the bride and groom are permitted on the course for pictures, as sometimes there are limitations in this regard. Nevertheless, you'll want to know about all the favorite locations to ensure you don't miss a photo opportunity.
Wedding ceremony and reception in one location
Most people think of country clubs as a wedding reception venue first, and yet, couples are also searching for unique locations for wedding ceremonies. Many golf clubs have created lovely, well-appointed areas on club grounds for nuptials. You can also simplify your wedding experience for out-of-town guests by hosting all of your wedding-related events in one location. What's more, the country club can also be a place to host your bridal party luncheon, rehearsal dinner, and post-wedding brunch.
Variety of menu and serving options
Compared to hosting a wedding reception at a restaurant or having to manage a location with a separate caterer, clubs combine convenience and choice along with an experienced staff. Plated dinners, small bites, desserts, food stations… you name it, they do it! A dedicated kitchen and variety of culinary options will ensure your guests experience a flavorful meal and that their unique dietary needs are met.
Beautifully appointed bridal suites
Bridal gowns and bathroom stalls don't mix, and thankfully, you won't have to worry about that when hosting your wedding at a country club. Most clubs offer bridal suites that provide the necessary space for the bride to get into her dress and make final touches. Adequate space for the bride and her bridesmaids will also be a consideration so there is plenty of room to move and mingle. When booking, make sure these rooms can be used all day and are included with your event. Having your own space to prepare helps make sure everyone will look their best and can relax while getting ready.
Remember, most clubs have a variety of spaces to accommodate a multitude of party sizes, and the event coordinator can find the best fit for your wedding. For even more flexibility, check to see if your venue offers outdoor spaces. Weather permitting, locations with outdoor areas are perfect for social distancing considerations.
Clubs are a place to belong, but they're also a place where traditions are created and kept. What better way to start your family tradition by selecting the perfect place?