Alma Mater and Community Pride Grow with Greystone University
The thought of going back to school can be intimidating. But if you are doing it to learn more about something you enjoy (or even love) it can be an extremely rewarding experience. The graduates of Greystone University can attest to that—both the employees and the Members.
Greystone General Manager Dave Porter created Greystone University in 2018 to empower passionate employees who wanted to grow into leaders for the Club. It's all about Pride in Belonging for our Members and Pride in Serving for our Staff.
"I look for people who exemplify the sense of community we want to foster here," says Porter. "We invite employees who appreciate Greystone as much as the Members and we challenge them to think about how to make this already special place even better."
Employees Excelling at Greystone University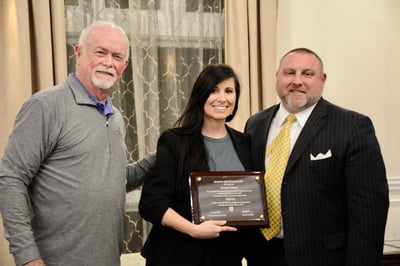 "I loved all that we got to learn from the class," says Hailey Brown, Member Engagement Manager. "You no longer just feel like an employee; you feel like part of a team…It instills confidence in you when you feel like you've officially become a bigger part of something. You're ready to lead in a new capacity, pursue excellence in a new way, and challenge yourself and those around you to challenge the status quo."
"What I learned didn't only make me better at my position," says Krystal Sawyer, Catering Manager for Greystone. "We explored other departments. I chose to work in golf course maintenance, where I helped fill and move holes and learned all about how the grass needs to be mowed differently at 5:30am. Having the knowledge about other departments and how they operate on a day-to-day basis makes someone a more well-rounded employee."
"Mr. Porter does an amazing job in teaching every bit of the Club culture and helping all of us daily to expand our knowledge," says Sawyer. "It has helped me grow tremendously—especially when a Member has a question about the golf course or the Membership Department. I might not have all the answers, but I now feel as if I can lead them in the right direction."
Greystone University for staff runs 24 weeks and is an intensive dive into the Club's history, community, governance, and operations. Students work hard, take quizzes, exams, complete projects, and get graded. It isn't easy, but it has proven a unique and valuable asset to Greystone Golf & Country Club.
"I was surprised by just how involved our membership was in the whole process," adds Hailey. "We called numerous Members for different assignments, and they were all so kind and ready to answer our questions with intentionality. They came and spoke at our classes as guest lecturers or as part of a panel. They even showed up to our presentations and graduation to cheer us on. It was the best surprise ever learning just how much our Membership cares about us! It's rare to work somewhere where so many people are invested in your personal and professional growth. They are constantly giving back to us which is such a gift!"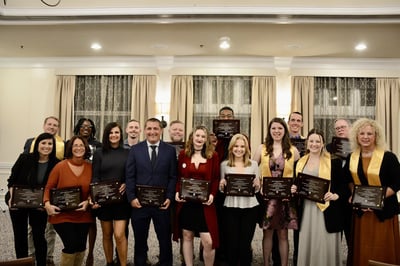 "Graduation night was something I'll never forget," says Krystal. "Members, family, friends, and all staff were invited. Having all of those people in one room showing their support for us was truly amazing."
Employees have flown their parents in from other states to see them at graduation. One employee proposed to his girlfriend after the ceremony. Graduates receive a cash reward based on their grades and are recognized with special name tags that acknowledge their status as Greystone University alums. They wear them with pride, as they should.
Members Bring Passion for Community to Greystone University
Members understand Greystone is a place where you invest your time and energy and the returns you get are lifelong friendships and wonderful memories. Some Members began asking how they could learn more about the Club and connect with others who shared that desire. As a Member-Owned Club, our membership transitioned overtime to Members with an Owner's mentality and a deep sense of pride in belonging. Thus was born Greystone University for Members.
"I enjoyed getting to meet a number of Members who I did not know and learning about parts of the Club in which I have not participated," says D.C. Coston, Member since 2015, who graduated in July 2022 with a champagne toast alongside the 35 other Members who made up the inaugural class.
For Members, the syllabus is slimmed down to six weeks, but the content remains the same.
"I just couldn't imagine that there would be 36 Members who really wanted to listen to me for six weeks," says Porter. "But it worked out fantastic and they really were engaged. They were taking notes and asking great questions. I was so proud of them."
"I have been a Member for almost seven years and have seen monumental positive changes in the facilities and programmatic offerings of Greystone," says Coston. "During Greystone University, I was very excited to learn that much more is coming. I was heartened by the professionalism, commitment, and enthusiasm of the General Manager and the department heads who provide the day-to-day, as well as long-term, leadership of our Club."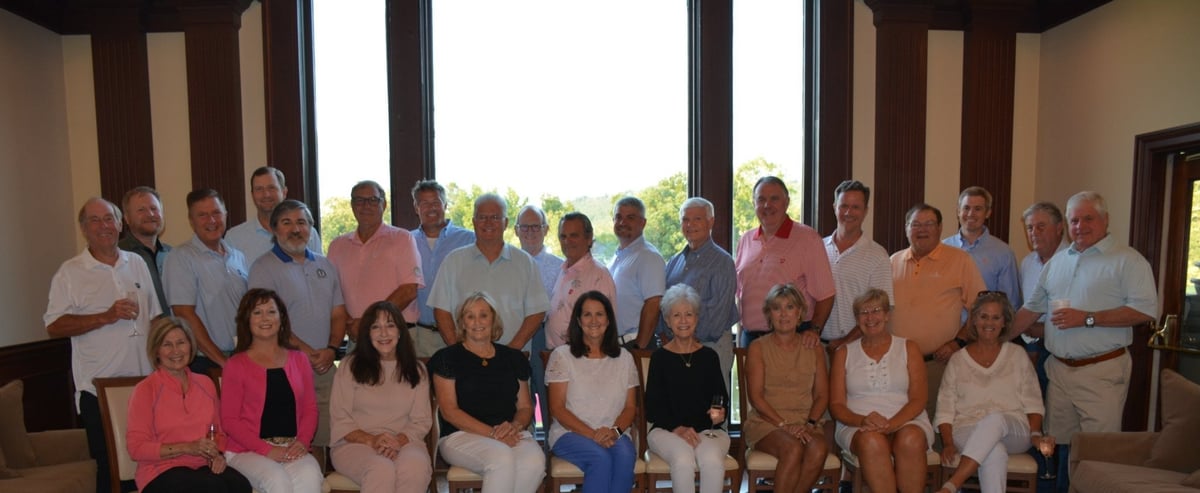 "I thoroughly enjoyed the class," says Mary Luttrell, who enrolled alongside her husband Tommy. "We would go early and eat downstairs in Cellar 91 and then go to the class. Once it was over I really missed doing that on Wednesday nights. We have just been Members a little over a year, so all of it was new to us! I was just amazed at all of the knowledge and expertise that Dave Porter brings to the Club. There was no question that he couldn't answer. I also loved hearing thoughts and dreams for the future!"
"Being new Members, it gave us a chance to meet other Members who share our interest in learning more about the Club," says Tommy Luttrell. "I would recommend Greystone University to other Members. I don't play golf. We joined the Club for the pool and the camaraderie and all that, and my whole family has enjoyed it."
Greystone is always looking for ways to offer premier amenities and platinum experiences at every turn. Having staff and Members who better understand the inner workings of the Club is one example of the unique, unmatched culture at Greystone. If you are interested in being part of a future class of Greystone University and continuing the tradition of excellence that we are building here, then we would love to hear from you.