Posts about
Regions Tradition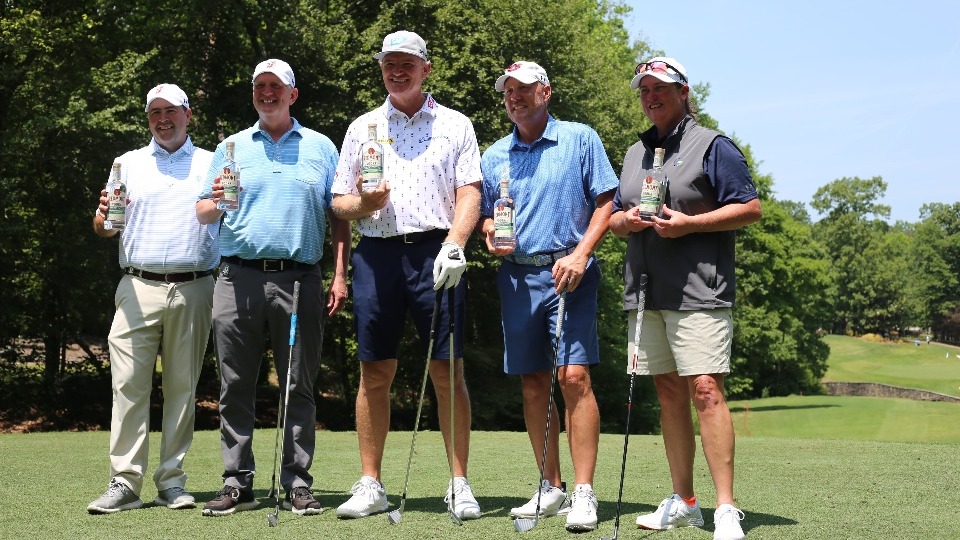 May 25, 2023
It's safe to say Steve Stricker loves playing the Founders Course at Greystone. Stricker defended his title as the champion of the Regions Tradition,..
March 16, 2023
Greystone Golf & Country Club is excited to welcome back the 2023 Regions Tradition from May 10-14!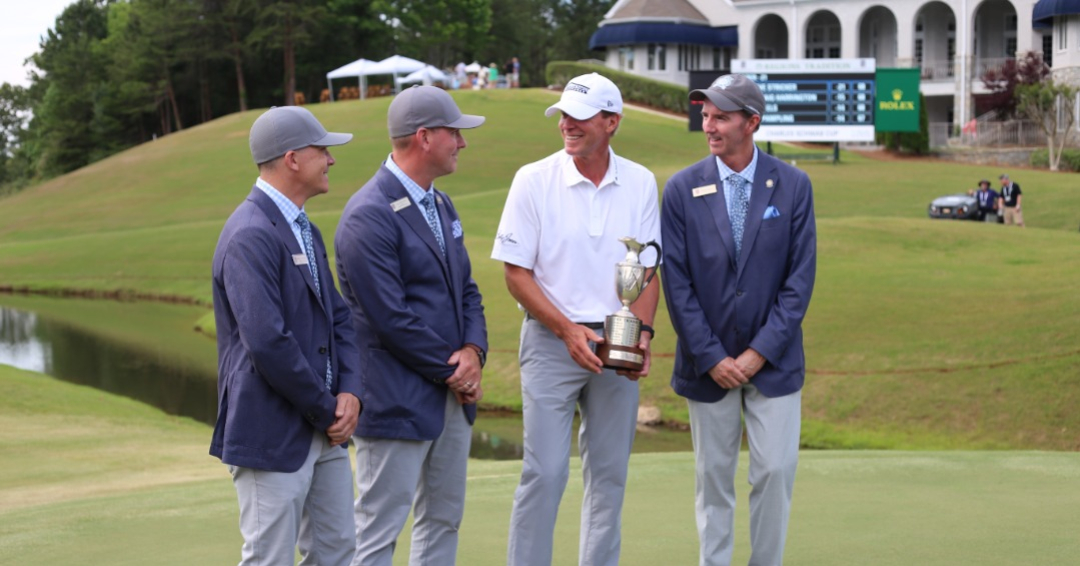 May 26, 2022
The 2022 Regions Tradition was one for the record books. Steve Stricker became a two-time champion and set the tournament scoring record by finishing..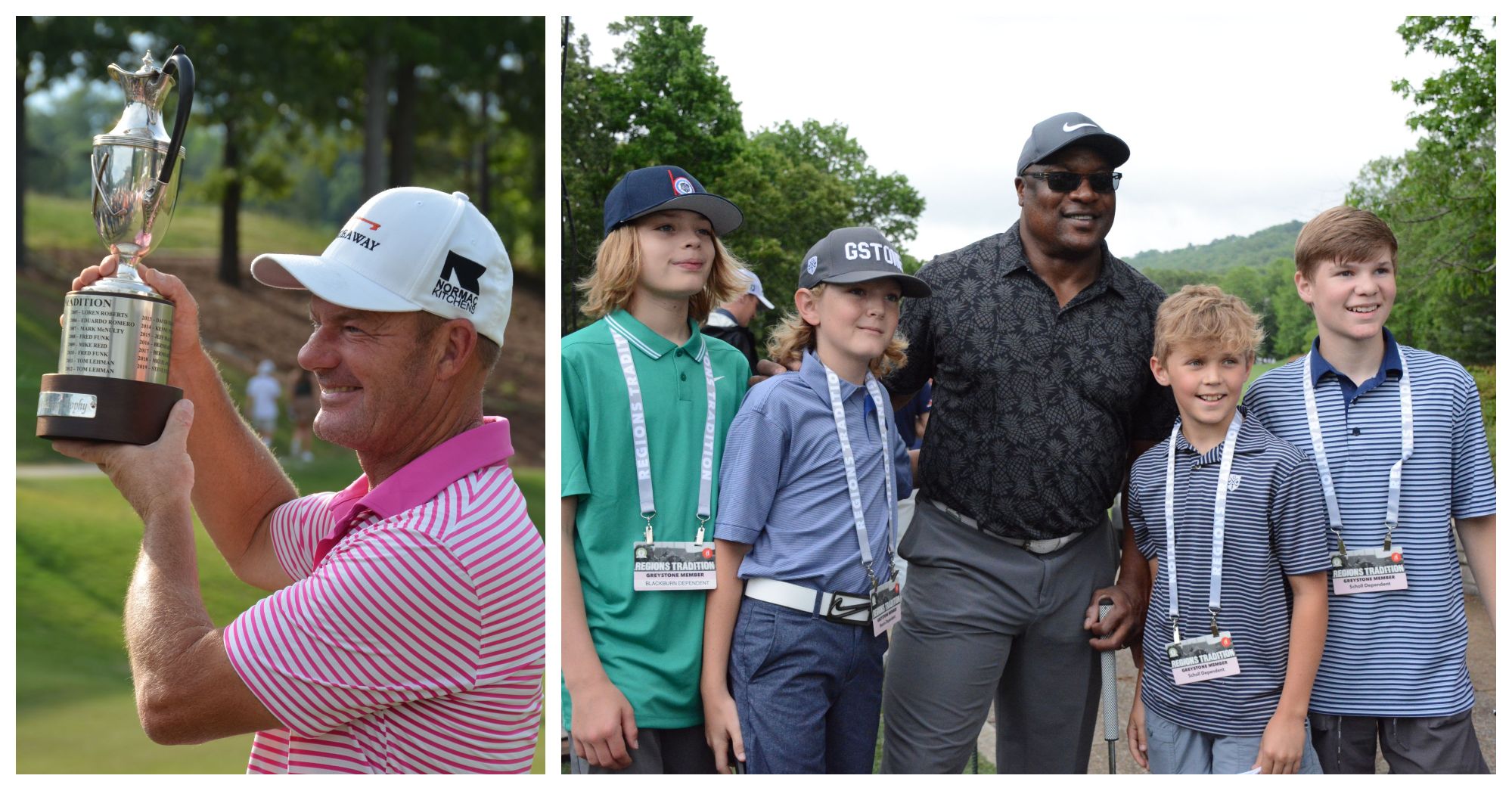 June 4, 2021
Left: Alex Čejka holding the 2021 Regions Tournament trophy. Right: Bo Jackson with young Greystone golfers during the 2021 tournament.